Plan a Long- weekend trip at a shoestring budget
---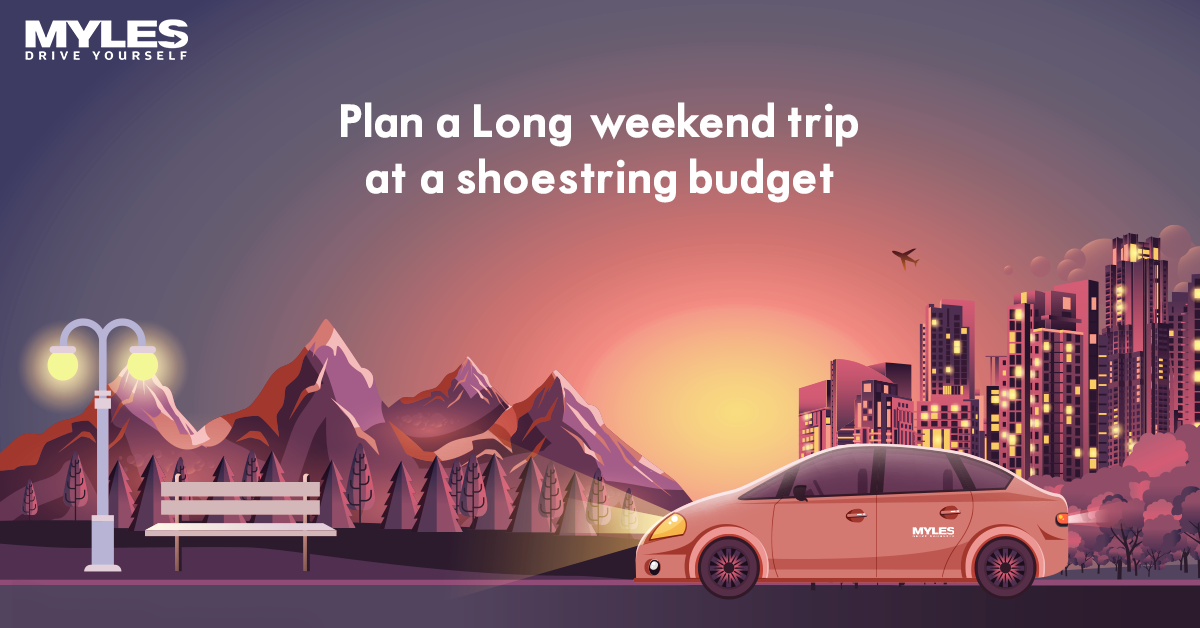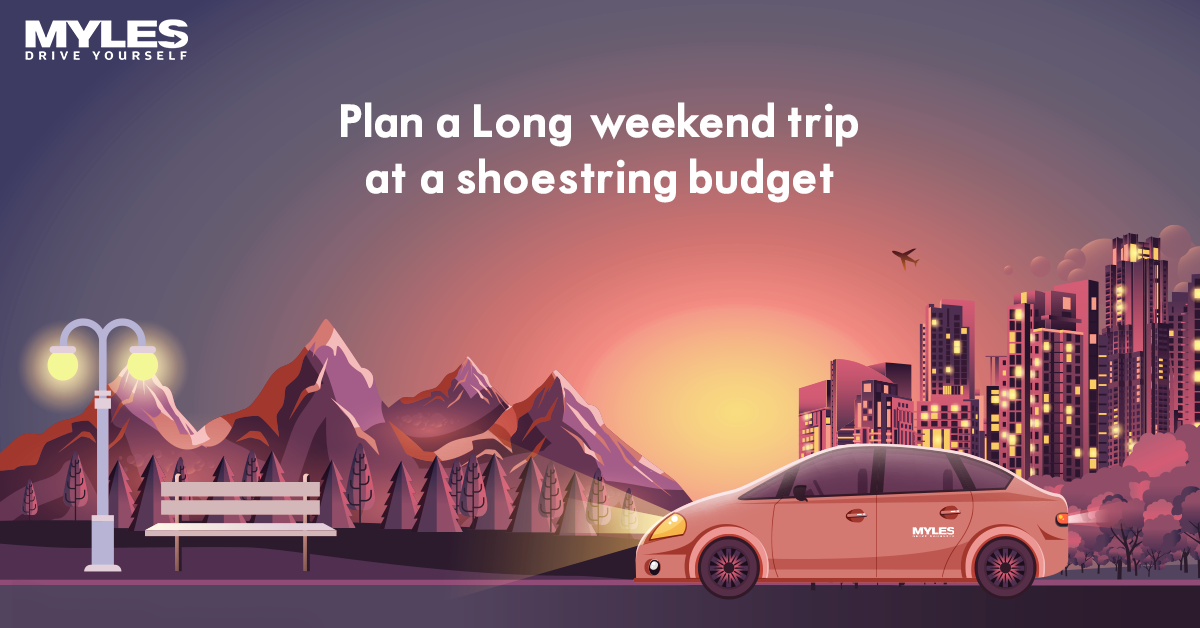 The long-weekend is knocking at your door and don't tell us you will let it go, unanswered. You don't have to worry if you have a limited budget for your trip as Myles suggests you the best options that you can self-drive to, with the least spending taking place.
Pondicherry (Self-drive from Chennai)
Why shell out thousands when you can get a French experience through self-driving. With a self-drive trip to Pondicherry, you can get to witness the beautiful roads and inexplicable greenery. Walk the cobblestoned streets during the day and put up your feet at the innumerable cafes on the beach in the evenings. And yes, don't forget to try out the French food around here. Pondicherry is only 156 km away from Chennai and the route to this alluring place is even more ecstatic. So all you got to do is too choose an unlimited km package with Myles and get yourself driving amidst the aura of serenity.
Dharamshala (Self-drive from Chandigarh)
A colourful hill station, Dharamshala is a mini-Tibet. The dual cities of Dharamshala and McLeodganj are lined with numerous monasteries and temples to visit and the views of the hills and valleys are nothing short of magical. For those who love treks, be sure to try Triund trek and camp. So, if you are looking for some adventurous cheap trips in India, you sure can count on Dharamshala and McLeodganj. Book a self-drive ride from Chandigarh and choose the 240km/day smart Km package.
Lonavala (Self-drive from Mumbai)
It can't get better than this for a quick getaway from Mumbai.  Plan a self-drive ride to Lonavala which is only 90km away from Mumbai. Plenty of hikes, numerous waterfalls in the monsoons and the delicious chocolate fudge and chikki promises a memorable experience. There are exciting treks to try to a number of forts around Lonavala. Yes, it does not come for free. But it is still one of the best budget travel destinations in India, especially if you hail from Mumbai.
Nainital (Self-drive from Delhi)
A self-drive from Delhi up to the Kumaon foothills of the Himalayas will lead you to the Lake District of India. Nainital is a perennial holiday destination which has been flocked to by tourists since forever. And why shouldn't they? The picturesque hills, ample shopping options, beautiful temples and variety for adventure sports make it the aptest getaway from Delhi, without spending a bomb.  So plan a self-drive trip with Myles and choose an unlimited km package.