2017-2018: Journey of Myles so far and henceforth
---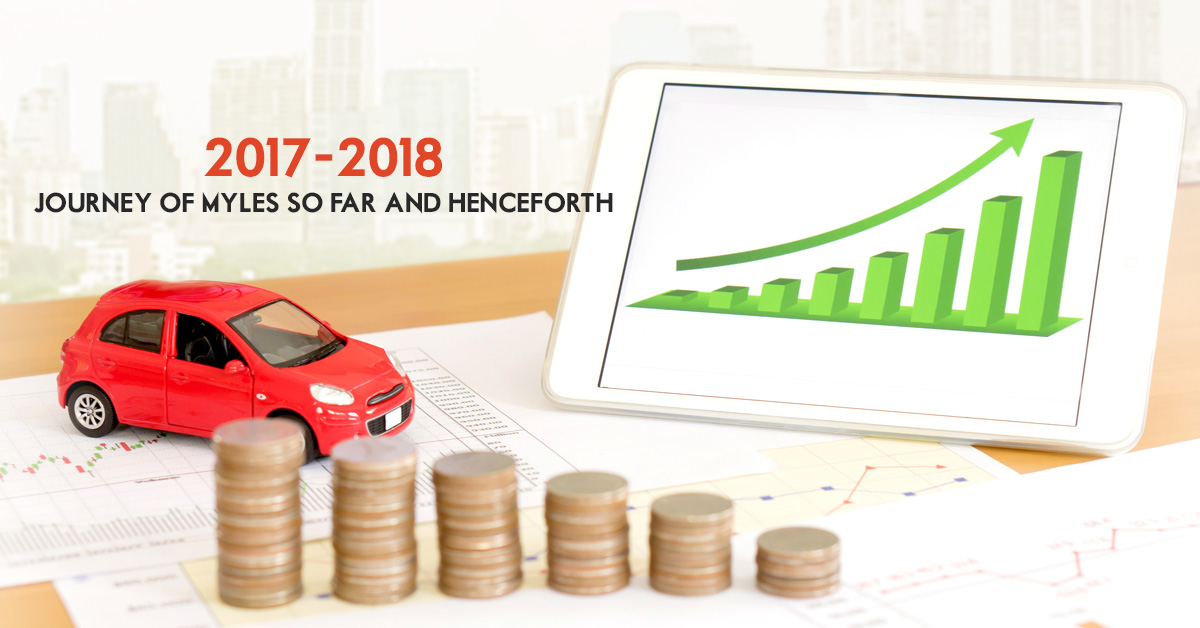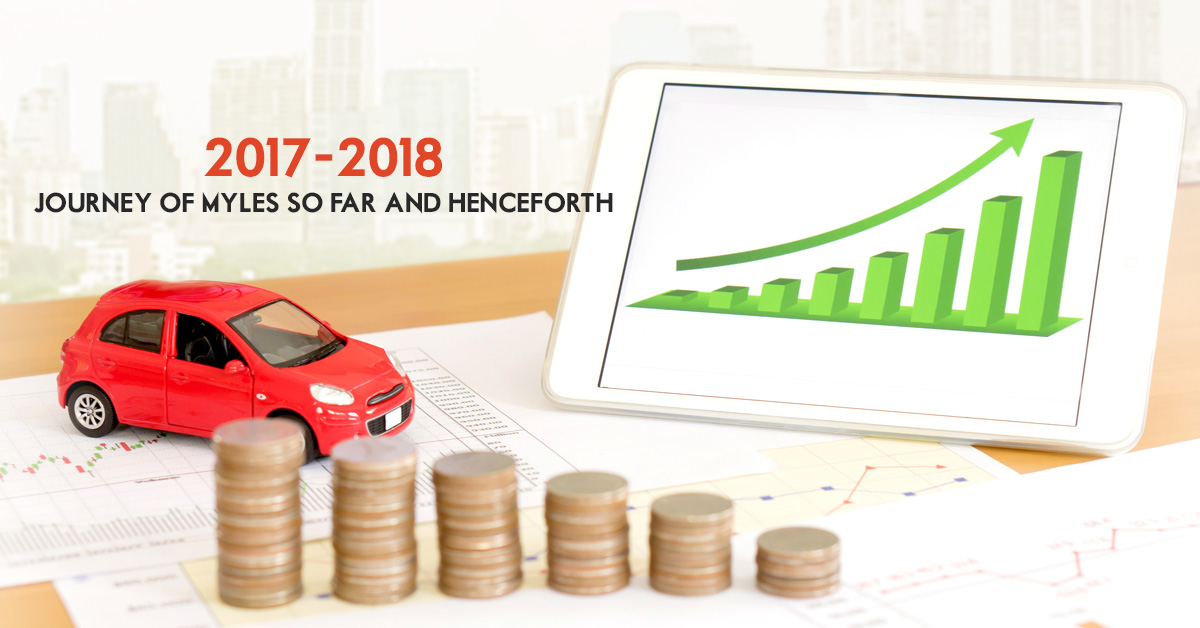 The year 2017 was a magnificent year for Myles as not only the brand evolved in terms of innovation and customer service but also we created a lot more opportunities wherein the customers could connect themselves with us. We are a robust and cost-effective car sharing and self-driving solution and somewhere we have made renting a self-drive car more accessible and affordable with the introduction of globally available self-drive solutions to Indian customers.
In the year 2017, Myles had brought in the "Loss Damage Waiver" which led to no Security Deposit and the already available unlimited Kilometres, which lead to faster renting of cars in India. The new service format from Myles cars has given a new meaning to its brand promise of extending as we make it easy and hassle-free for aspiring customers to be at the wheels of their favourite cars. When the Smart Km packages were introduced in November 2017, things changed for better. Smart km was launched as an initiative that fulfils your travel needs, without making you pay extra! Amidst various packages that Myles offers, Smart km is the most intelligent one, indeed! This product is segregated into two forms. One is the 120km/day smart package and the other one is the 240km/day package! The benefits of these two packages stroll behind the fact that you would be required to pay only as much as you travel! The Smart km product is an assurance to the customers that their pockets would not be pricked and also, they can select their package according to their travel destination! Also, if you are travelling for more number of days, then you would be entitled to more number of free kms.
Talking about our Myles app, it is very user-friendly as it allows you to first select a location in which you want to drive the car around. The next category lets you pick out how long you require the car for, starting from as low as 4 hours to monthly. The menu that follows, offers you all the cars for hire. Here, you select the car that suits your price range and driving style the most and book it. Myles has always promised to revolutionize travel in India by allowing people to drive at their own time and convenience. And this is also something that we intend to raise our bars at. Besides, the feature of 'unlimited kilometres of driving' help customers to save on travel cost as there are no extra charges for any specified distances or beyond
In 2018, Myles intends to make it even grander. And when we say that it also means in regard to enhancing the brand-identity, brand visibility and more specifically enlarging the fleet of cars and the reach to more number of cities. In terms of associations and alliances, 2018 will be a very significant year as Myles is all set to join hands with popular brands like Amazon, Airtel, Jet Airways, Vistara, MakeMyTrip, Expedia, Yatra and many more. This is an implication towards showcasing a more refined brand identity and working towards reaching out to a larger segment of customers. Myles has always taken ardent initiations to club with prominent names and get a better visibility and in 2018, it will continue to enhance the same.  Also by integrating with better sources of technology, Myles will continuously work on its viabilities and offerings.
Overall, 2018 will spectate a huge amount of integrations, enhancements, associations and enlargement and that's how Myles also will take a step further towards reaching its ultimate vision.
Tags:
2017-2018
,
journey
,
Myles