Myles celebrates New year and harvests, this April!
---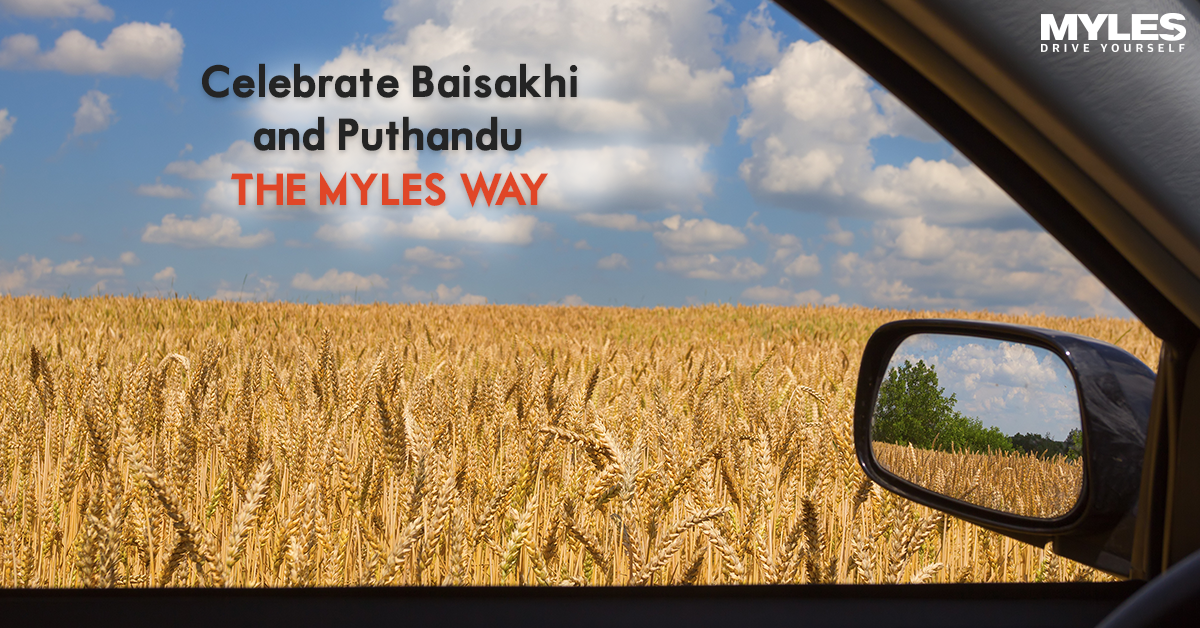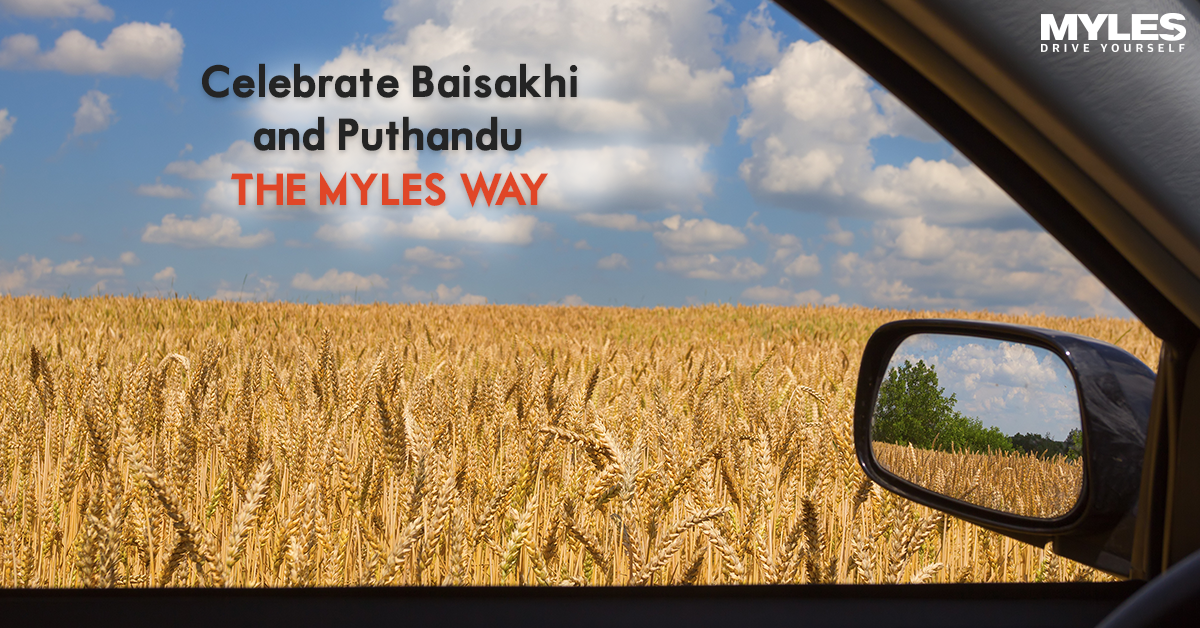 Myles understands the value of Indian traditions and customs. And we would never miss on the unique reasons of celebrations in our country.So while a blend of festivals awaits us, lets self-drive towards the various parts of our motherland where we can catch up with a lot of action.
Punjab- Baisakhi
Baisakhi, also known as Vaisakhi, is a harvest festival celebrated in the Punjab region. This is a festival that also marks the Punjabi New Year and is celebrated to give thanks for the good harvest season and prayers are said for future prosperity. Beautiful fairs are held in the villages in Punjab and the atmosphere is one of camaraderie and cheer. It generally marks the beginning of the new spring year. Although its a festival mainly considered amongst Sikhism it is also celebrated amongst all the people in the Punjab region. Baisakhi marks the start of the new solar year and the festival itself starts with bathing, worshipping and partying. So self-drive to spring up your mood on this day that embarks upon the commencement of Spring. You can book a Myles ride from Delhi or Chandigarh and self-drive to the various parts of  Northern India to witness this divine celebration.
Tamil Nadu- Puthandu
"Puthandu" in Tamil literally means the New Year Day. "Tamil Puthandu refers to the beginning of the new Tamil calendar year. This is one of the important festivals celebrated in the state of Tamil Nadu. Tamil Puthandu is also popularly called the "Varusha Pirappu" (the birth of New Year).People celebrate the Puthandu by wearing new clothes on this day. They also prepare a lavish feast with special dishes like the 'Maanga Pachadi'. People also drop into their relatives and friends houses to exchange "Puthandu Vazthukal" (New year greetings). All this will surely allure to travel all the way to the south and experience the ecstasy, yourself. So wait no more and book a Myles self-drive ride from Bangalore or Chennai and visit around places to understand the beauty of this celebration, better. You can also choose the Smart km packages and visit your relatives across the city to celebrate this special occasion.
While the North and South juxtapose towards this unique festival, Myles would be more than happy to be your travel partner and drive you around.
Tags:
celebration
,
Myles
,
weekend