Exams are over, study travel NOW
---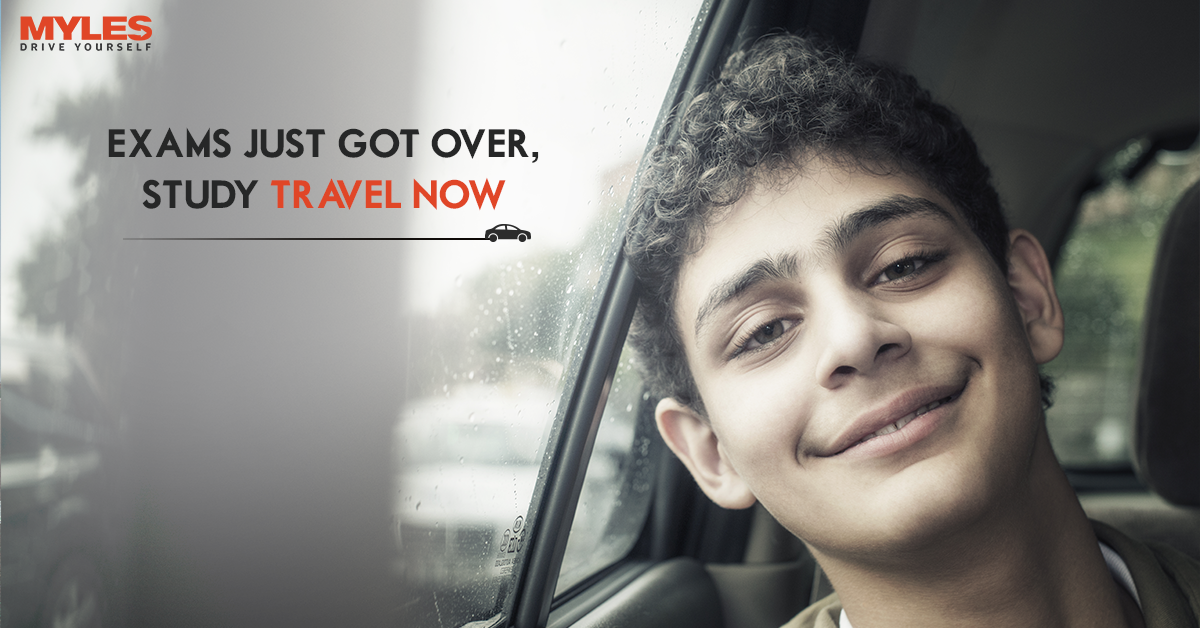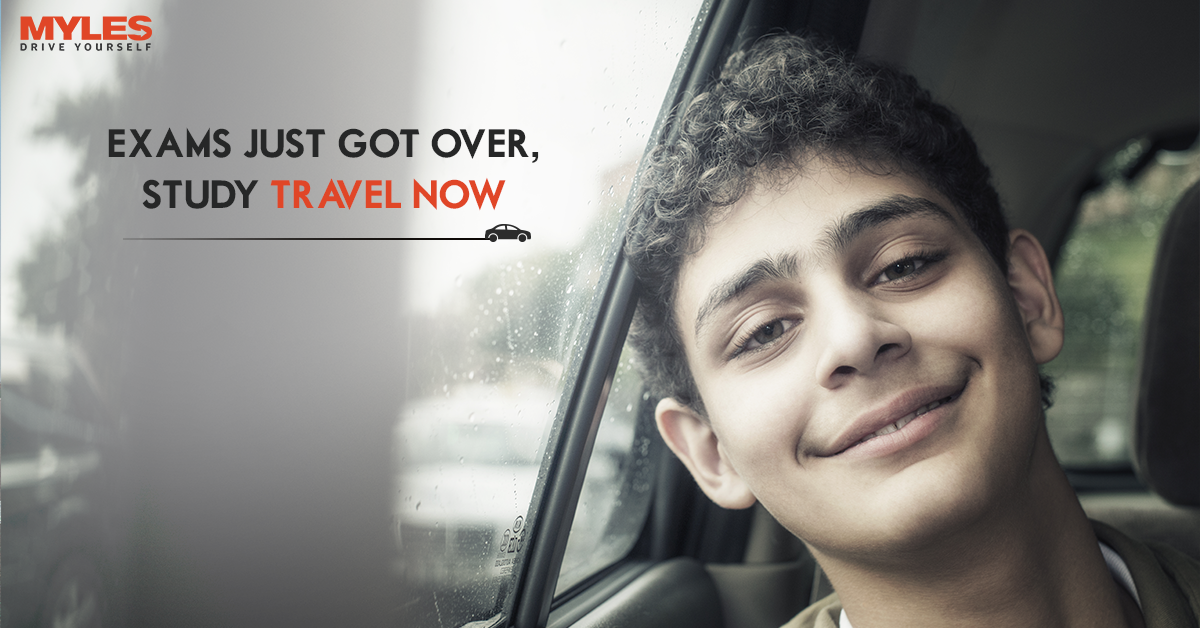 It's been a while that the board exams have finally got over and also that the kids are in a free state of mind. So while the pressure of studying and tangling into books has subsided, Myles would love to suggest a few places where all you kids can hang out and add feeds to your travel diaries! So here are a few recommendations that can help you kids decide on where to go to release all that post exam stress.
Drive yourselves crazy on the roads of Delhi
Be a little crazier, bring in that explorer spirit and just look around – the city will give you a whole lot of opportunities to discover fun, foods, and places in different ways that can give you some finest days and experiences. From quiet cafes and libraries to chaotic bazaars to cultural spots, Delhi has so much to offer and therefore you would love to hang around, anywhere you visit. Do you see yourself climbing high peaks in your dreams, but could never gather the strength it takes to do it? We've got a safe yet the most adventurous way to live your mountaineering dream. Call a few friends or maybe head on your own to the Indian Mountaineering Foundation in Moti Bagh and indulge in fun activities like sports climbing, rock climbing, mountaineering, trekking and more. There's nothing better than indulging in an unforgettable vacation and enjoying at a water park with your near and dear ones. Give your family an adventurous break at Splash the water park with thrilling water and rides and games or visit Delhi Eye at Kalindi Kunj to experience amazing park ride and endless fun. Delhi's tangy and flavorful local street food will just set the mood and calm your food cravings and please your taste buds like anything. Spend a day out trying chat papdi and golgappas in crowded lanes of Old Delhi or get into the Paranthe Wali Gali to enjoy mouth-watering parathans or have a culinary ride to Deli Haat in INA and experience delicious foods and rich flavours from a different state of India. There is an endless list to where you young souls can be at and therefore you can choose Myles Smart km packages of 120km/day or 240km/day and get driven through the crazy roads of Delhi.
Move around merriness in Mumbai
Visit all your favorite places in Mumbai with your friends or try ours. With the rains lashing the streets, go to the sea-fronts – Marine Drives, Bandra Bandstand, Worli Sea face to name a few. Relive the times you bunked lectures to come out here just to enjoy a cup of cutting chai at the seafront. Don't forget a take a rain-drenched group selfie with your best buddies! If the sea doesn't sound fun enough then, how does a trek in the hills with the gushing waterfalls somersaulting on the gorge sound? Take a quick weekend trip with friends out of the city for some nature trailing fun with your friends. Visit places near Mumbai with friends – Lonavala, Mulshi Dam. If you're an all-girl gang of friends, then this is for you! With the end of season sales almost to an end, it won't be long before the trendy shopping markets bring out their new collection. Make it fun – shop for one another and put to test how much do you all really know about each other! If you have a shopaholic in your buddy group, this one counts as the most fun things to do in Mumbai with friends. Best markets in Mumbai – Colaba Causeway Linking Road, Bandra Hill Road, Bandra Fashion Street, CST. For the adventure-driven group, grab your sporting gears and go out for some river rafting, kayaking, rappelling or rock climbing; get your fill of adrenaline! Celebrate this weekend with your friends racing your rafts or climbing the hill first, it doesn't get better than this! Some places that offer adventure sports Rock Climbing – Bhivpuri Water Rappelling – Kajrat, Kayaking – Tarkali Flying Fox – Bhivpuri.
Say hello to the lanes of Hyderabad
Topping the list of Hyderabad points of interest is Charminar (1591) an artistic and marvelous icon located in the heart of the city. The beautiful majestic structure got built when Quli Qutb Shah shifted capital from Golconda to Hyderabad. It got its name owing to its four minarets representing the four Khalifas of Islam. The mosque lies on the banks of Musi River. A very popular hangout place and one of the most famous tourist places in Hyderabad is Ramoji Film City, which is a perfect weekend holiday getaway that showcases cinematic themes. As per Guinness World Records, it is certified as the world's largest Film Studio one of the most visited film cities in India. One of the famous tourist places in Hyderabad to hangout with friends and family is Hussain Sagar Lake (1563).  Book a self-drive ride with Myles and say hello to the various attractions.
Have bang on fun in Bangalore 
Plan a fun-filled day out or an entire week rather get driven down to the most attractive places in and around Bangalore. For instance, you can be self-driven to Lal Bagh, Cubbon Park, the HAL Aerospace Museum or the Bangalore Aquarium. Bangalore sure loves mysteries. This is another one of those places filled with mysteries. So, exercise your brain and solve some riddles in the Riddle Room. And after that, you can always go around and have delicious food. Start ride to Nandi Hills at 4AM you will reach there by 5:30 depending on your location. Have a glimpse of Sun Rise from the top of the mountain. Chill out and take snaps with your Buddies. Book a Myles self-drive car and choose the Smart Km package of your choice before you declare the "day well spent".