4 Road Trips to Escape the Summer Heat!
---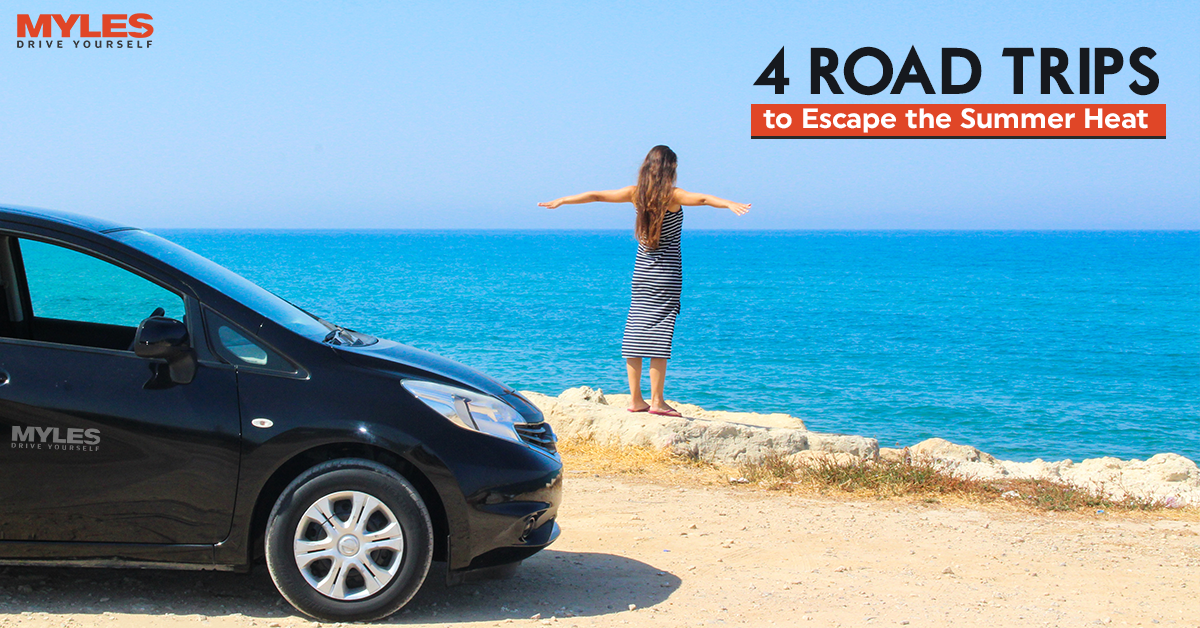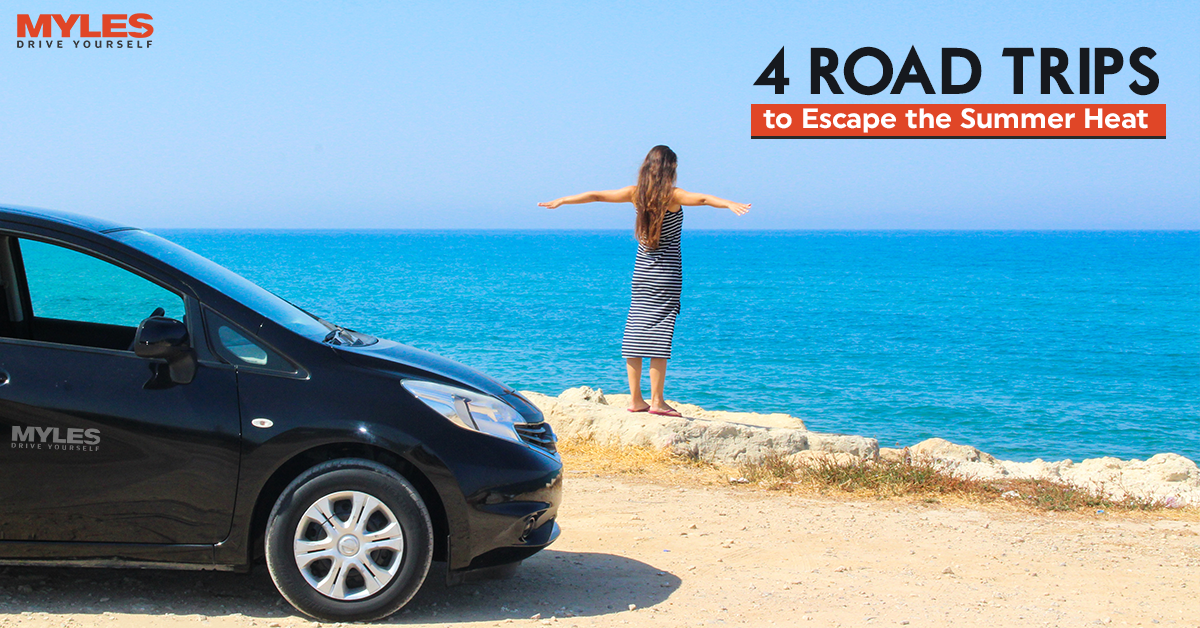 Summer is approaching and it's going to be one really hot season! Admit it, all you want to do right now is shut your laptop, pack your bag, coax your friends to do the same, and self-drive onto a long journey. But wait – before you shut your laptop, take 5 minutes out to go through the following road trip suggestions for the summer!
And yes, don't forget to book the best car for the best self-drive service- without worrying about the distance to be travelled.
Delhi to Leh/Ladakh, via Manali
Distance -1000 km
Ideal stay -5 days
Is there any road trip list that doesn't include this legendary journey? Leh is considered to be a pilgrimage spot for every traveller in the country. What better time than right now to hit the road? Take the route to Manali via Chandigarh, and indulge in a host of adventure sports. Thereafter, carry on driving to the remote Spiti Valley, across the Baralacha La to the heaven that is Ladakh. The road will be difficult and challenging, but a spectacular reward awaits at the end.
Mumbai to Goa, via Pune
Distance -700 km
Ideal stay -3 days
This road trip finds its place way too often in cult fiction and Bollywood, and it is only natural that you seek to escape the heat this summer by undertaking it. The scenic Mumbai-Pune Expressway is a sight to behold. As you cut through the mountains of the Western Ghats, you'll reach Kolhapur, and enter Goa via Pernem. Thereafter, drift along the 130-km coastline from Mandrem to Polem while savouring the local culture, cuisine and the beaches.
Chennai to Kanyakumari, via Pondicherry
Distance -900 km
Ideal stay -4 days
From the bowels of French-imprinted Pondicherry to the tip of India, Chennai to Kanyakumari is another fabled trip you can take this summer. Take the splendid East Coast Road, via the World Heritage Site of Mahabalipuram, to the immensely poetic Pondicherry. The next day, pay your homage at the temples of Nataraja, and then head straight for the bewitching Kanyakumari!
Bengaluru to Alappuzha, via Munnar
Distance- 650 km
Ideal duration -8 days
A journey that will take you to the heart of the lush valley and then to the coast, Bengaluru to Alappuzha takes you across NH7 and NH47 to the idyllic hill station of Munnar. Lose yourself in the wild before reaching the backwaters of Alappuzha.
Tags:
myles car
,
road trip
,
suggestions