A S-mylingly memorable trip to Ladakh!
---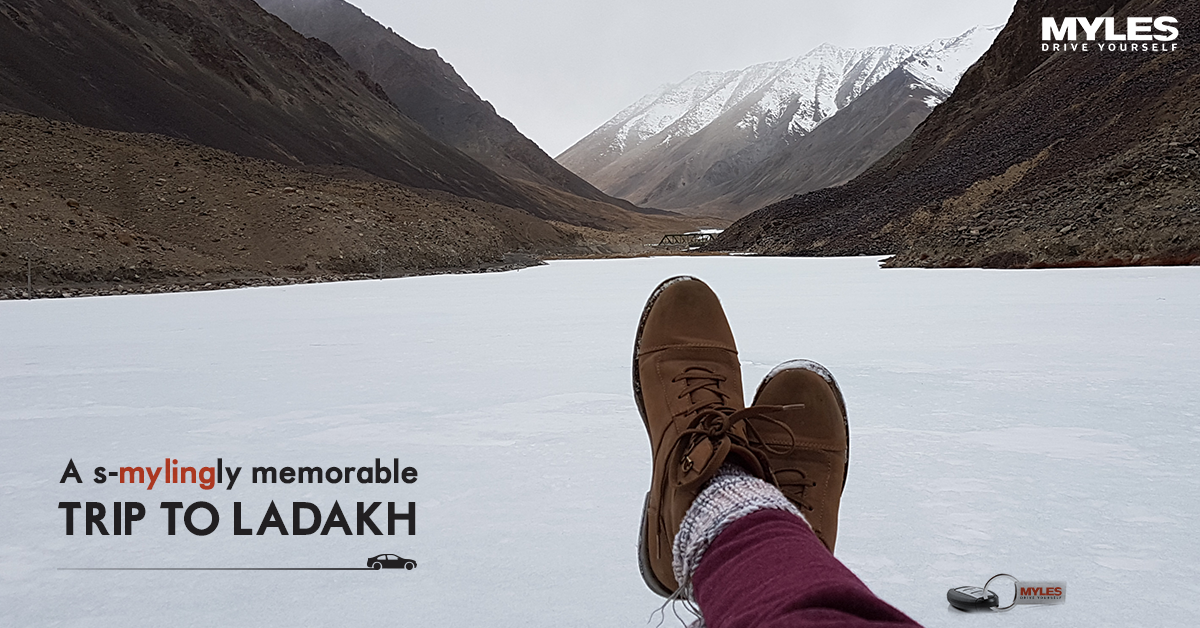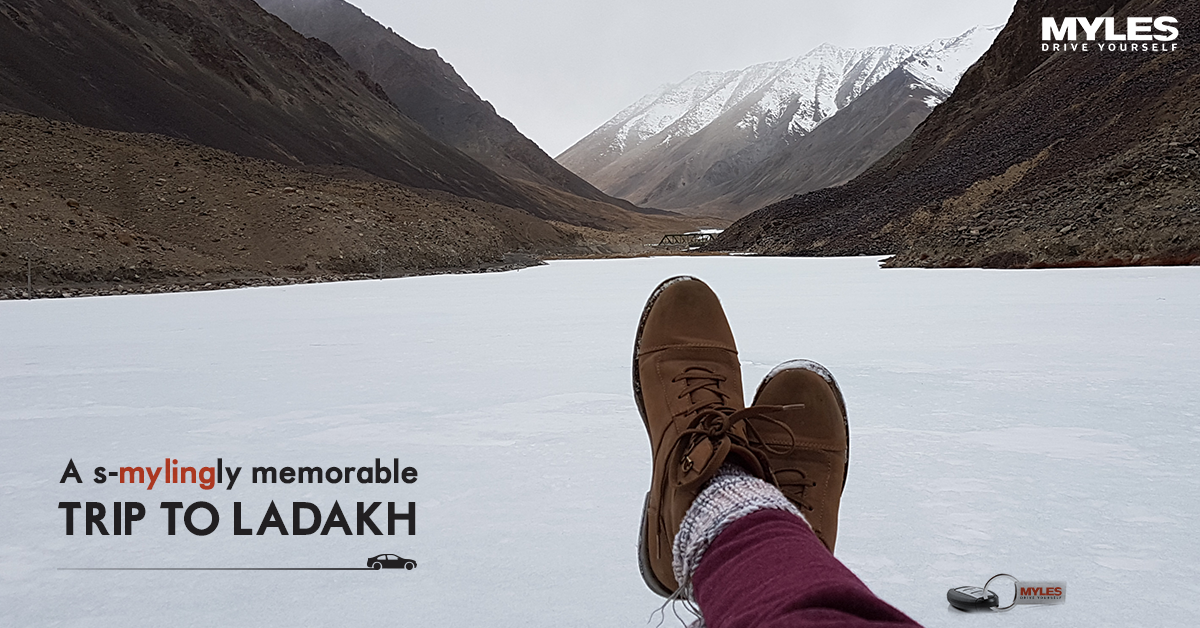 Tanvi, a Marketing professional from Delhi booked a self-drive ride with Myles to Ladakh; last week. She has ecstatically penned down the unforgettable experience.
"There are some things which cannot be expressed in words. Love is one of them and then there is Ladakh- the land of scenic beauty, rustic charm and nature at its best. Nevertheless, I will try to pen down my experience of Ladakh as best as I can, trying hard not to lose myself in those brilliant moments spent in the lap of majestic Himalayas. And not to forget, how Myles made it even more beautiful, out there for me.
I had booked a self-drive ride with Myles from Delhi, chose the unlimited km package and without any hassle I was right there in the car, handling the steering of the upcoming adventure. Since it was a solo trip, the anxiety juxtaposed with excitement and somehow the feeling of being safe in an authorized vehicle filled me with comfort. The moment I touched down in Ladakh, I was sure this is going to be a magical experience, and I will definitely extend my trip to a little longer than my earlier stipulated stay of 15 days. I wasn't wrong on both the fronts. The place mesmerized me and left me spellbound, although it did take a couple of days to get used to the physical conditions of the place. After all, there has got to be a relative lack of oxygen at a place which lies more than 3000 meters above sea level.
My journey began
After a couple of days of acclimatizing myself with the place, it was time to explore and discover the hidden gems of Ladakh which everyone talks about. And being a trekker at heart, I wasn't taking any biking trails whatsoever, no matter what others suggested me.
For trekking lovers out there, I would highly recommend trekking in Ladakh on foot. There is nothing that can beat the experience. Since I was just starting off with the beautiful experience, I decided to take it easy. That's why; I started off with trekking in Markha valley, a popular spot for trekkers.
Markha Valley was simply amazing
It is a relatively easy trail which takes you through varied landscapes, quaint villages and stunning views, which is like a second skin to Ladakh. I came across groups of nomads too, who were people with a quiet demeanour and an air of contentment around them. After that calm little trek in Markha Valley, where I got to interact with locals, take in the sights of Ladakh and come to terms with the topography of the land, I was ready for a bit more adventure.
Local Markets and the Monasteries
While trekking in Ladakh had been fun and exhilarating so far, I wasn't going to miss out on the local markets and the monasteries of this wondrous land. After a few inquiries with the locals, I gathered that the trek from Hemis to Padum is the one which has some of the oldest monasteries on the way. And off I was to feel the aura of the age-old monasteries of the place, taking in the beautiful sights that are there every step of the way.
Loved the Local food
Believe it or not, if you are in Ladakh long enough, you will fall in love with the local food here. The Yak cheese that I had, had a distinct flavour to it, which does take getting used to, but at the end of it, it was delicious for sure. And then there were herbal teas that I had on my various trekking trails, which were energizing in the cold weather as well as good for my health.
I can go on forever but I don't think even that would be able to compile this amazing experience. But before I conclude I would like to thank Myles cars which not only facilitated my journey but also brought back the confidence in me, to travel solo!
Tags:
ladakh
,
road trip
,
selfdrive