5 Best Office Trip Ideas from Delhi NCR
---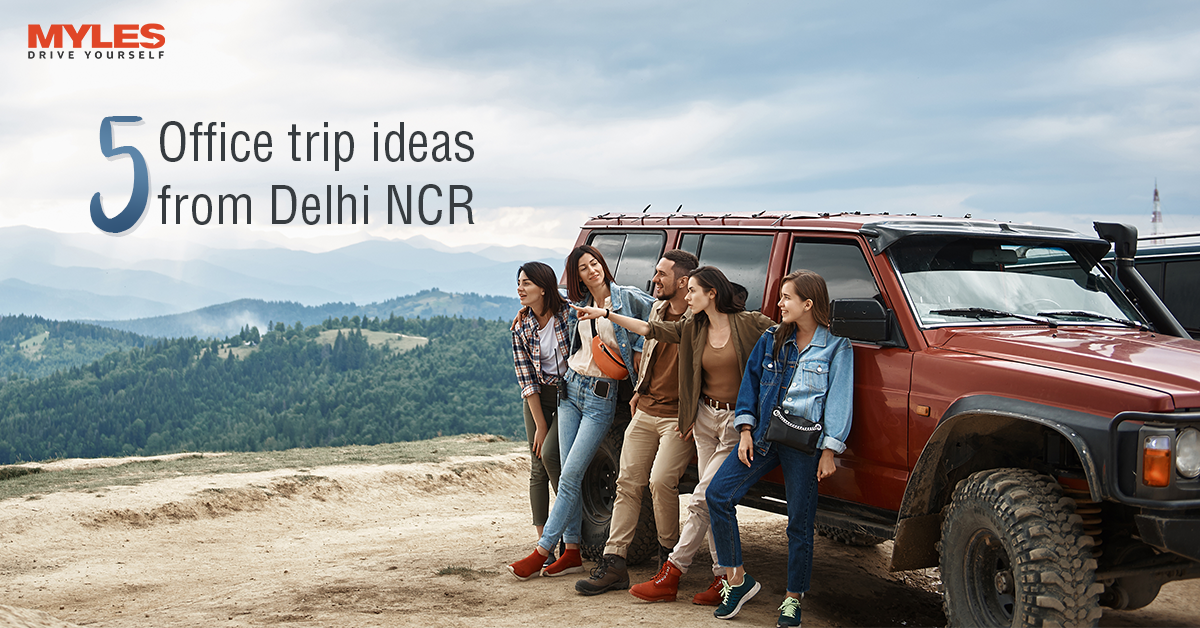 This is a shout-out to all the working professionals in Delhi NCR to remind you of the most common yet most neglected proverb 'All work and no play makes Jack a dull boy'. Understand that without time off from work, you will become both bored and boring, which will ultimately reflect in your work. Do you want to be a part of the dull and boring robot race of professionals? Certainly not. Then what to do? Spend some time away from the boardroom. And, the best way to do that is to travel with your office buddies, without compromising on the work, of course. A well planned short office trip on the weekends will do the magic and you will see a major improvement in your work productivity and may be a change in your outlook. Just check self drive cars Delhi and plan an office trip now.
Best Office Trip Ideas from Delhi NCR
1. Safari in Jim Corbett National Park
Jim Corbett National Park, located in northern India's Uttarakhand state, is the ideal place to visit if you are planning a one day trip around Delhi NCR. The best way to enjoy in Jim Corbett is to book a good resort and plan for the jungle safari. There are plenty of resorts in Jim Corbett that offer plush amenities and varied entertainment sources within their premises, to make your stay worthwhile. For the safari, it is advisable that you book in advance if is it the peak holiday season, else you can book it through the resort you choose to stay in. You can book Jeep Safari or Canter Safari for any of the 5 zones of the park namely Jhirna, Dhikala, Dhela, Bijrani and Durgadevi. A ride through the quite jungle is a lifetime experience. You will feel truly blessed in Mother Nature's lap. Don't wait! Book self drive cars Delhi now.
2. Awe-inspiring Treks in Himachal
Himachal is the go to trekking destination around Delhi NCR. Till date, there are various unexplored treks in Himachal that many of us are not aware of. Because the reality is that people generally settle at hill stations like Manali, Nainital or Shimla, where they end up sightseeing and staying at fancy hotels. But, if you truly want to experience something different, checkout the Himachal Pradesh weekend treks that we have shortlisted for you. Each of these treks offer breathtaking views and leave the travelers awe struck. Prashar Lake Trek, Bhrigu Lake Trek, Bijli Mahadev to Naggar: The Electric Hill Trek and Kuppar Bughyal: Valley of Forests Trek are the treks that you must go for this coming weekend.
3. Camping & Hiking in Mount Abu
Fond of road trips? Then, you must book a self drive car rental now and head on a trip to Mount Abu. It's a popular hill station in the Aravalli Range in Sirohi district of Rajasthan. This beautiful hill station is a nature lover's paradise. Those who love to travel & explore the natural beauty are bound to be enchanted by the spectacular view of the grasslands and water bodies, which are present on the trails. Other than hiking you can have a great time camping here. The best part, these camps serve authentic home-cooked Rajasthani meals. So wait no more, plan a trip to Mount Abu right away!
4. Desert Safari & Camping in Jaisalmer 
Camping in the hills is what most of us do, but if you are seeking a unique camping experience, head to Jaisalmer, Rajasthan. Camping under the stars in the Thar Desert, will leave you spellbound and make you feel grateful for witnessing natural wonders at close quarters. It will be an experience like none other and will stay etched in your memory forever. Another thing that you must not miss out on is the Desert safari. It is super fun and just an incredible experience! You can choose camel safari, jeep safari or enjoy quad biking if you want to be a bit more adventurous.
5. Paragliding in Bir Billing 
Himachal's Bir Biling, one of the world's best paragliding site, is a must-visit place for adventure seekers. Imagine hopping from mountain to mountain, enjoying divine views, while chilling in the air. Sounds exciting, right! The best way to travel to Bir is via cab or self drive car rentals Delhi. The paragliding take-off site is Billing, which is situated at a height of 2400 meters and is about 14 kms up from Bir. The best time to visit is between October and June. The time is now, get your adrenaline pumping!
Tags:
Bir Billing
,
car
,
Car Rental
,
cars
,
drive
,
Jaisalmer
,
Jim Corbett National Park
,
long weekend
,
Mount Abu
,
myler
,
Myles
,
myles car
,
mylescars
,
office trip
,
office trip ideas around Delhi
,
travel tips
,
Treks in Himachal
,
trip ideas around delhi