Top 4 Reasons to Choose Self Drive Rental Cars in India over Taxis and Cabs: Try It to Believe It
---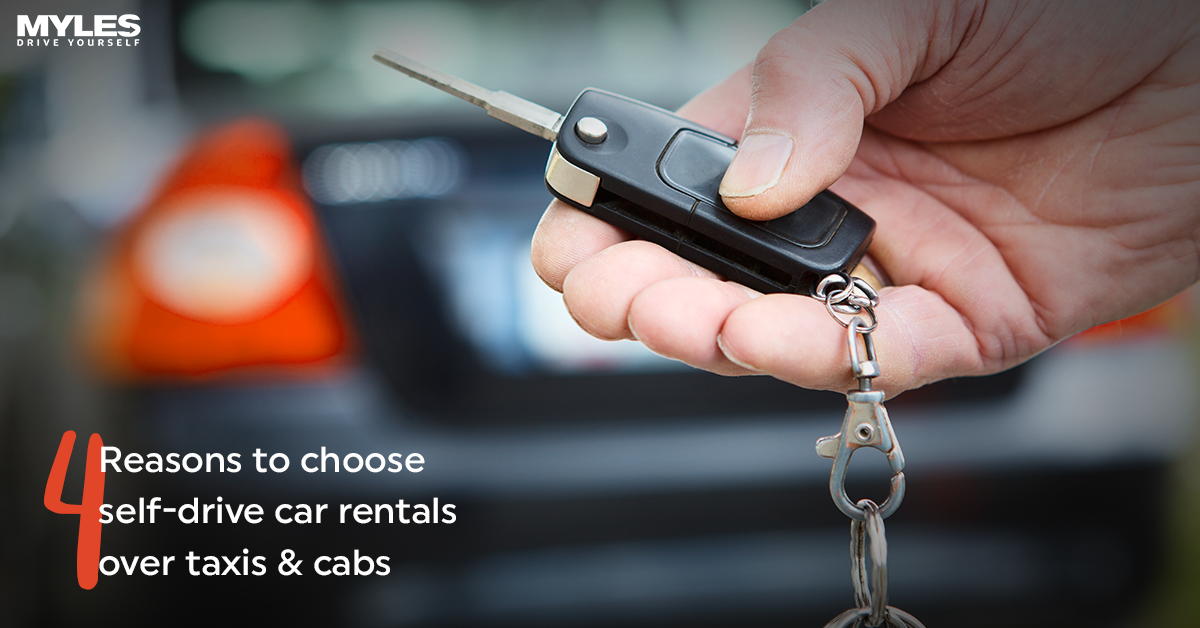 Taxis and cabs have made our everyday commute easy and convenient. There is no doubt about it. However, it's time we move on. To what? An even better commuting experience.
Though the concept of self-drive rental cars in India is not new, it still seems to be an unconventional choice when it comes to every day commuting. Mainly because many of us are still not aware about the benefits of choosing self-drive rental cars over taxis and cabs.
Reasons to choose self drive rental cars in India
1. No Booking and Cancellation Hassle – Self Drive Car Rental
If you were to ask commuters, what they hate the most about travelling via a taxi or cab, you would most likely get a reply, 'It's got to be the booking and cancellation hassles'. These are the two things one doesn't have a control over. Booking a cab is dependent on cab availability and cab cancellation is more of a driver's choice. That might sound like a pun but it is rather a reality. Drivers cancel the cabs at their own will or ask you to cancel, if they are not willing to go in a certain direction.
Now, do you really need these troubles in your lives? Surely not, right? Because as it is there is a lot to take care of in life. So, what's the solution? Self-Drive Rental Cars – Assured bookings, no cancellation and full control.
2. No Privacy Invasion – Self Drive Car Rental
Not everyone is an extrovert. Some are just not interested in small talks and value their privacy more than anything else when commuting via taxi or a cab. Often the drivers are nosy or over talkative, which can be bothersome for the commuters. Too many questions from the driver gives a creepy feeling and makes you wonder what he is upto?
With self-drive rental cars, there is no such issue. You get to enjoy privacy as a luxury as you get to drive the car by yourself.
3. You Safety In Your Hands – Self Drive Car Rental
Safety is undeniably the most talked about concerns when it comes to travelling via cab or taxi. Almost every day there is news about either driver's misbehavior or rash driving by cab drivers. So, how to avoid this? Opt for self-drive rental cars. With rental cars you don't have to tolerate or get involved in any such mess. You control the steering and thus, can commute safely whenever and to whichever place you want.
4. Monetary Benefit – Self Drive Car Rental
Want to save some bucks on everyday commuting? Then you have got to try the self-drive car rental in India. With Myles self-drive rental cars you can opt to pay for fixed kilometers. So, unlike cabs that ask for too much surcharge during peak hours and make you pay more than your budget allows, rental cars are much more economical. Often when you cancel a cab because of XYZ reason, you are charged a cancellation fee, which is not the case with self-drive rental cars.
If these reasons to choose self drive rental cars over taxis and cabs were not enough, you have got to try it once to believe it. Book a self-drive car rental with Myles today and change the way you travel.
Tags:
car
,
Car Rental
,
cars
,
Carzonrent
,
drive
,
Myles
,
myles car
,
mylescars
,
Self Drive
,
Self Drive car
,
self drive cars
,
Self Drive Rental
,
selfdrive
,
selfdriving