Car Subscription: Particulars about Toyota Urban Cruiser for Subscription in Delhi NCR
---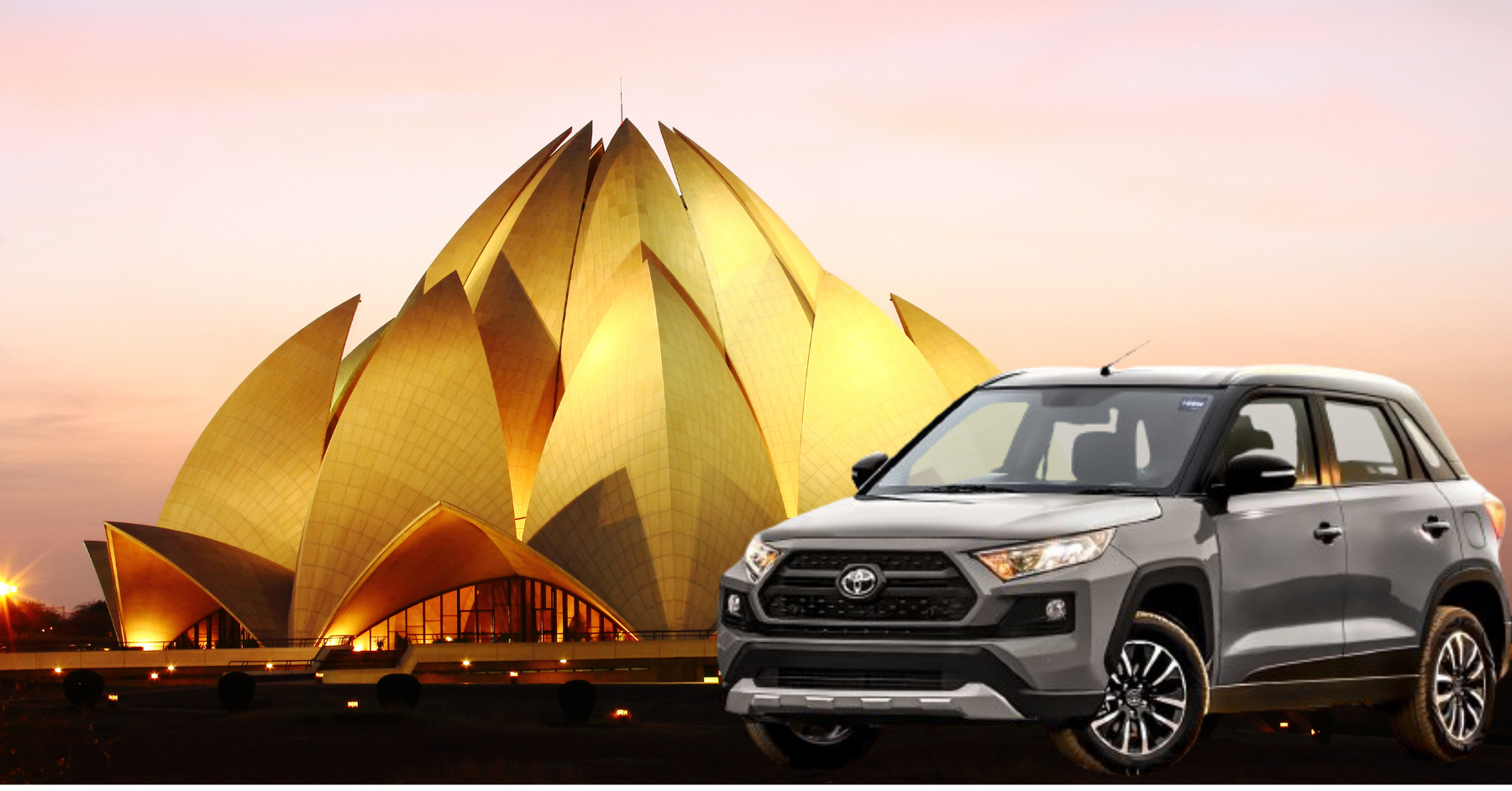 The youngest Urban SUV from Toyota, Urban Cruiser, has been winning hearts through its superb driving experience since it was launched in 2020. The vehicle is hit among urban residents, especially the youngsters. The car is known for its mileage, price, and maneuverability.
The features are enough to tempt you to own it, so what are you thinking? Are you short on funds or not sure about the car? Is a down payment or car loan bothering you? Or you don't want to commit to one car for longer? In such care, you are at the right place. Get your brand new Urban Cruiser at MYLES.
The feature of the Toyota Urban Cruiser
Toyota Urban Cruiser is known for its driving experience, which means the advantages and features are incredible. Here we are listing particulars about the car and let you decide yourself.
Super Stylish
Urban Cruiser is a five-seater compact, super stylish, and bold urban SUV and is available in three variants: Mid, High, and Premium. The model does look identical to the Brezza because it is its spin-off. Urban Cruiser does get a new bumper, has a sharp look, and a different front grille that sets it apart from Brezza.
Stunning Colours
This super stylish car is available in stunning colours such as Sunny White, Iconic Grey, Groovy Orange, Rustic Brown, Spunky Blue, Suave Silver, etc. The highest selling colour is Spunky and Blue Groovy Orange. Even on car subscriptions, these two colours see the highest demand.
Sleek Interior
Toyota Urban Cruiser is a rebadged version of Maruti Vitara Brezza and shares many similar features yet has subtle distinctions. Urban Cruiser has a sleek interior, speed detecting door lock, button-start function, emergency brake light flashing, etc. The interiors of the car are dual-toned.
Spacious Seating
Toyota Urban Cruiser is a compact SUV that offers vast cabin space and comforting seating. It is a five-seater four-cylinder car and has a width of 1790, length of 3995, and wheelbase of 2500. The boot of this car is quite big, and the space at the rear makes it easy to get in and out.
Look & Feel
The overall look of this Toyota car is sharp and smart. If we specifically consider the interior feel and look, the vehicle offers a 7.0-inch display in the center. It is followed by a temperature control system and updated the fabric and seats to give a comfortable and relaxing feel and look regal.
Benefits of Toyota Urban Cruiser on Subscription
Now you know how incredible Toyota Urban Cruiser is for your everyday travel needs. Here, get to know why it is beneficial to get one on subscription.
Drive New or Used Car Hassle-Free
In Delhi NCR, you can subscribe to a new or used urban cruiser from Myles Zero Car Subscription. It is convenient to drive, comfortable, and fits well in every budget. You can select any from a new or used category, choose tenure, pay, and get your car delivered at the doorsteps. If choosing a new car, you can switch to Myles Smart Subscription Plan to avail additional benefits and advantages.
Flexible Ownership at Zero Condition
When subscribing to Toyota Urban Cruiser in Delhi NCR from Myles, you get the advantage of a flexible car subscription plan. You can choose the suitable tenure, and once the tenure end, you can extend, return or upgrade the subscription plan. You can also reduce the tenure if you want to opt-out. Myles Subscription is entirely flexible, convenient, cost-effective, and comes with zero conditions.
Everything at 0
We said everything at 0 because the subscriber has to pay zero down payment, maintenance, insurance fees, registration charges, etc., and bring your car home at zero commitment. Everything is covered under a monthly subscription fee for a comforting, convenient, and hassle-free driving and car ownership experience with a car subscription.
The All-Inclusivity Benefits
If you get a car like Toyota Urban Cruiser, you will need to maintain it and keep up with the routine service and insurance premiums. But when you get the same vehicle from Myles Subscription, the company looks after everything, and you need to enjoy your every ride. They take care of regular maintenance, arrange to pick up and drop off the vehicle, and more.
Ease of Choosing Customized Monthly Subscription
Myles Car Subscription comes with zero condition. With Car Subscription, you can choose your monthly subscription plan as per your convenience, budget, and need. If you choose Toyota Urban Cruiser, the next step is selecting the tenure, and you can also contact Myles to plan your monthly mount of car subscription. Myles always values its customers, and their convenience is our topmost priority.
Why subscribe in Delhi NCR?
In a metropolitan city like Delhi- NCR, most of us need a personal car to commute. Though the city relies highly upon the metro service, it sometimes becomes hard to travel by public transport. Car makes things easier, but not everyone can own one due to one or the other reasons.
However, the car subscription model was launched to make car ownership convenient, budget-friendly, and smart. Car Subscription is the modern alternative to traditional car-buying that comes with flexible and no-commitment ownership.
Getting a car subscription in Delhi-NCR is the best thing you can do to resolve all your travel and daily commute hassle. It is simplest to subscribe to a car in Delhi with Myles. You need to visit the Myles website, choose your city, go through the inventory, and select the one you like.
As you reserve your car, upload the KYC document, make payment, sign online documents, and get your vehicle delivered at the doorsteps. It takes 10-30 days to deliver your deep cleansed and sanitized car from the date of signing the papers.
Toyota Urban Cruiser is a chic and smart car to subscribe to in Delhi NCR from Myles that matches your modern demanding lifestyle of a metropolis city.
To know more, call: 0888 222 2222 or write: help@mylescars.com.
Tags:
best car rental in India
,
Car Rental
,
car rental in delhi
,
Car Subscription
,
Car subscription benefits
,
Maruti Vitara Brezza
,
Myles
,
Myles Car Subscription
,
Myles Zero
,
Toyota Urban Cruiser