Family Time with Myles: 9 Fun Things to Do Around your City with Family & Myles
---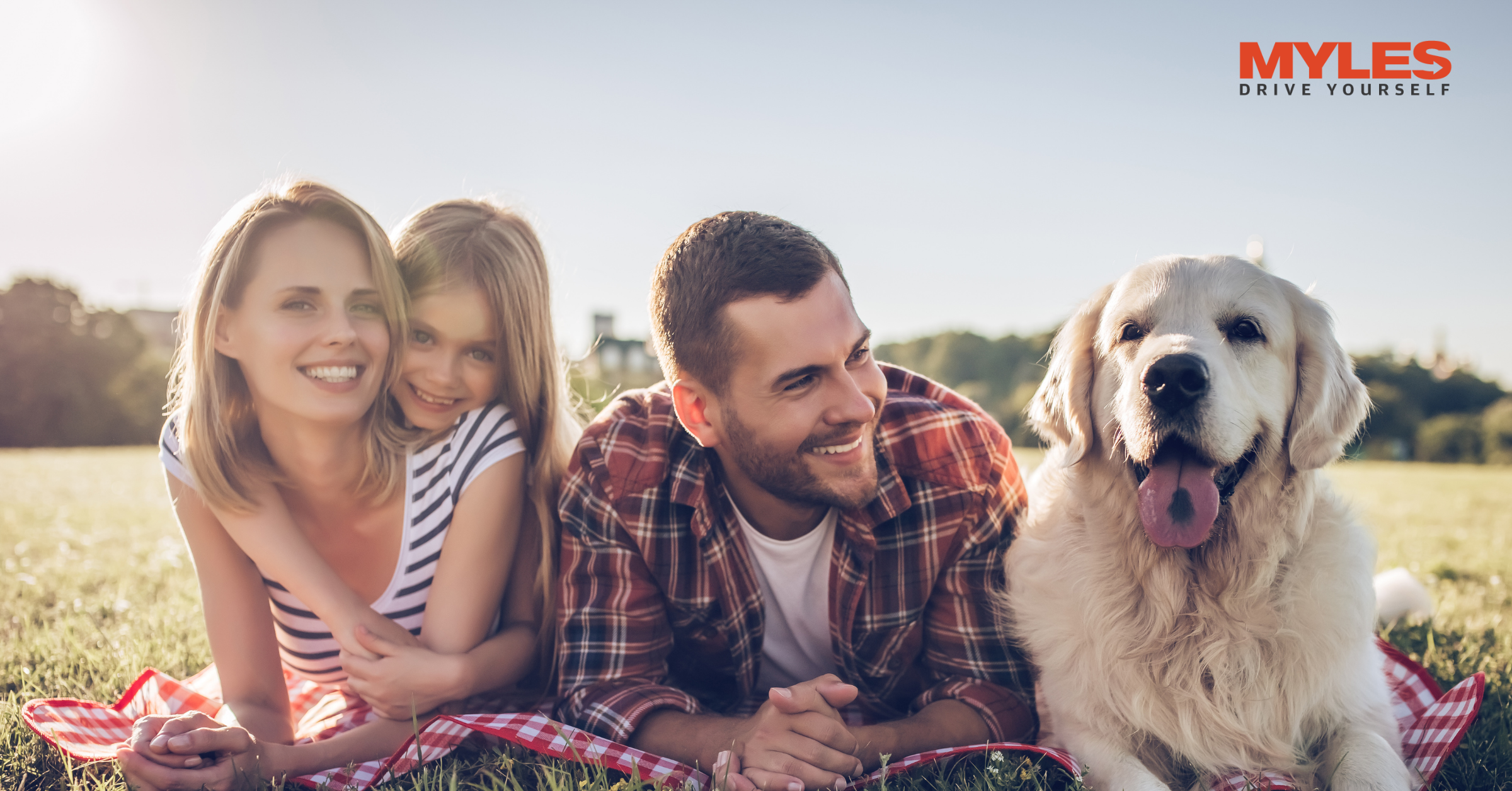 "The memories we make with our family is everything." – Candace Cameron Bure
While living a fast-paced lifestyle, we often ignore things that matter the most. We tend to put aside our health, mental peace, things we love to do, and our families. Figuring out work-life balance is what you need to manage, but we can help you with how to spend leisure time with your and make them happy.
Hire Myles self-drive car rental this weekend and indulge in fun activities around your city with family.
Car Family Picnic & Long Drives
The best way to have a fun-filled family day is by organizing a picnic or potluck. A picnic is not a good idea due to the weather, but a twist can enhance the fun. Ditch the traditional picnic scene and turn your Myles car into a fun picnic spot. Create your playlist, load yourself with a snack and takeaway food, and hit the road for a long drive. Sing, Chit-Chat, Enjoy the ride and witness glorious sunset at your favorite suburb spot of your city in the evening.
Food Drives in your Myles Car
You must have heard of food walks, and in this weather, relish your favourite food across the city through a food drive. Book a Myles self-drive car rental in your city and set the voyage across the city at those places you and your family love to visit. From eating a popular breakfast in your town to stopping by a street vendor for a mid-day hydration refill. For lunch, you can visit the place you used to go to during your childhood, enjoy the street food in the evening, and sum up your day with dinner at a fancy restaurant.
A visit to Farmer's Market
This one is something you are not expecting, but visiting a farmer's market or bazaars is something you love experiencing. Farmer's market sells all kind of products and offer you a sense of unique items, foods, and craftsmanship in the city and nearby areas. Eat, shop, learn, and have fun at these places. This kind of experience is important for relaxing, laid-back days with your family.
Explore Older Parts of the City
The soul of the places lies in the old parts of it. The roots of any city keep you bound with your culture, tradition, and heritage. Exploring your city with your family and visiting old towns helps reconnect the bond and emotions and strengthen the relationship. Take a drive down the memory lane with your Myles self-drive car rental to re-explore.
Gain a Sense of Tranquility
How about visiting a place where you spend relaxing time with family while feeling at peace? Take your car to famous religious and spiritual sites around the city to experience ecstasy. You can start your end with a rejuvenating yoga session and end with a mindful session of meditation. You can indulge in kids' yoga activities, breathing practice, creative hobbies, and more if you have kids.
Plan Day that Includes Furry Buddy
Make some time for your furry buddy and include some fun activities for them on your family day. Why should hoomans have all the fun? Your Myles self-drive car rental has enough space to accommodate your four-legged friend with utmost comfort and safety. You can arrange- playdates, and spa sessions, take them to pet-friendly parks for a jog or picnic, have lunch with your pooch at a pet-friendly café, take them swimming, and much more.
Drive yourself on a Shopping Spree
No one will say no to a day out dedicated to shopping and carrying all the shopping bags you need with Myles. Book your desired car as per need and space and drive your family to their favorite markets and malls for a shopping spree. End your day with a family dinner.
Spend Time in Nature with Myles
A picnic in the park is the ideal way of spending time in nature with your family around the city. But the scorching Indian summer makes it a daunting task. Skip the picnic and parks and head towards other places like the zoo and Water Park, or go on a road trip to the city's suburbs and feel close to nature and amusement.
Educate the kids by visiting Historical Places
How about some learning experience while strolling around the city with your family? Plan the day out with your folks and kids to heritage sites and museums in your city. Explore and educate the younger ones about your city, state, and country's rich culture and tradition. Recite them the stories of great leaders and fighters. It adds a lot of fun to your day and makes you feel proud of your roots.
With Myles's self-drive car, plan your days and weekend as you want and commence the voyage to your favorite places. Traveling with friends and families makes it more special.
Happy Family Day Out!
Happy Driving Myles!
To book your self-drive car for an upcoming road trip or to explore your city, visit https://www.mylescars.com/.
To know more, write: help@mylescars.com or call: +91 – 11 – 43083000/ 0888 222 2222.
Tags:
around your city
,
book self drive car rental in Delhi
,
City Tour
,
Family Day
,
highway diaries
,
Historical Places
,
Myles
,
Myles - Self Drive Car Rental
,
Myles Cars
,
myles self drive car rentals
,
Picnic
,
Self Drive car
,
Travel India