Get ready for an unexpected Christmas and new year travel resolution
---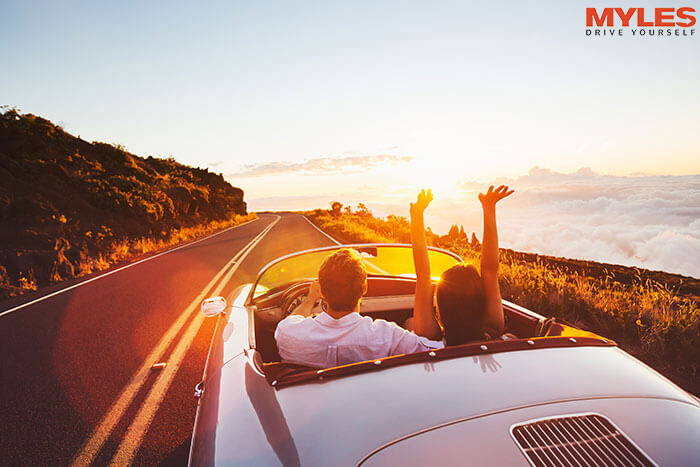 The mighty adventure and thrill of a classic road trip isn't just restricted to summer season and the upcoming holidays serve a sumptuous opportunity to gear up for the drive of a lifetime. For a true holiday inspired road trip adventure, Christmas and New Year make you find all the good reasons as to why hitting the highway is probably the best thing to engage this year ending holiday.
December is the most wonderful time of the year. With the excitement of Christmas and the joys of a delightful new year to come, everyone is set in a festive mood that creates celebratory vibes all around. It is natural that we spend some time on the road in connection with the celebrations. Be it visiting friends and family, shopping for Christmas or just roaming around the town, driving is what lets us truly be a part of the festivities.
If you wish to take Christmas long drives a step further, then don't hesitate to avail self drive car rental and take a trip along the highway to celebrate New Year at truly awesome destinations all within the comfy laps of Mother Nature.
Road trips are the best means to get even closer to the ones you love and when embarking on an adventurous vacation, will serve moments to be cherished for a lifetime. While there is no special preparation for a Christmas road trip, a few tips to follow will let you get the most out of the journey and make it the drive of a lifetime.
Choose your destinations wisely and select the best routes to get there
While myriad options of some dream destinations will make it across your thoughts, choose the ones which offer an unforgettable festive ambience and make for an unforgettable road trip. There are many Indian cities that really come alive at this time of the year and the party vibe is sure a wonder to witness if sumptuous Christmas and New Year celebration is what you crave for.
Goa, Mumbai, Delhi and Kolkata are the top spots which remain the highlight places to be at for a truly remarkable celebration on Christmas and New Year. Opt for a scenic route just off the main route to make the drives more relaxing and memorable.
SELF DRIVE CAR RENTALS
MYLES offers self drive car rental service that lets you have a perfect vehicle to accompany in travel and make the drives most comfortable and hassle free. We hope your dreams of a perfect Christmas holiday getaway are translated into memorable realities and serve endless delights for you and your loved ones! .
Tags:
self drive cars
,
Self Drive Rental
,
travel plan
,
travel tips