Goa Getaway: Beach Hopping with Myles Self-Drive Cars
---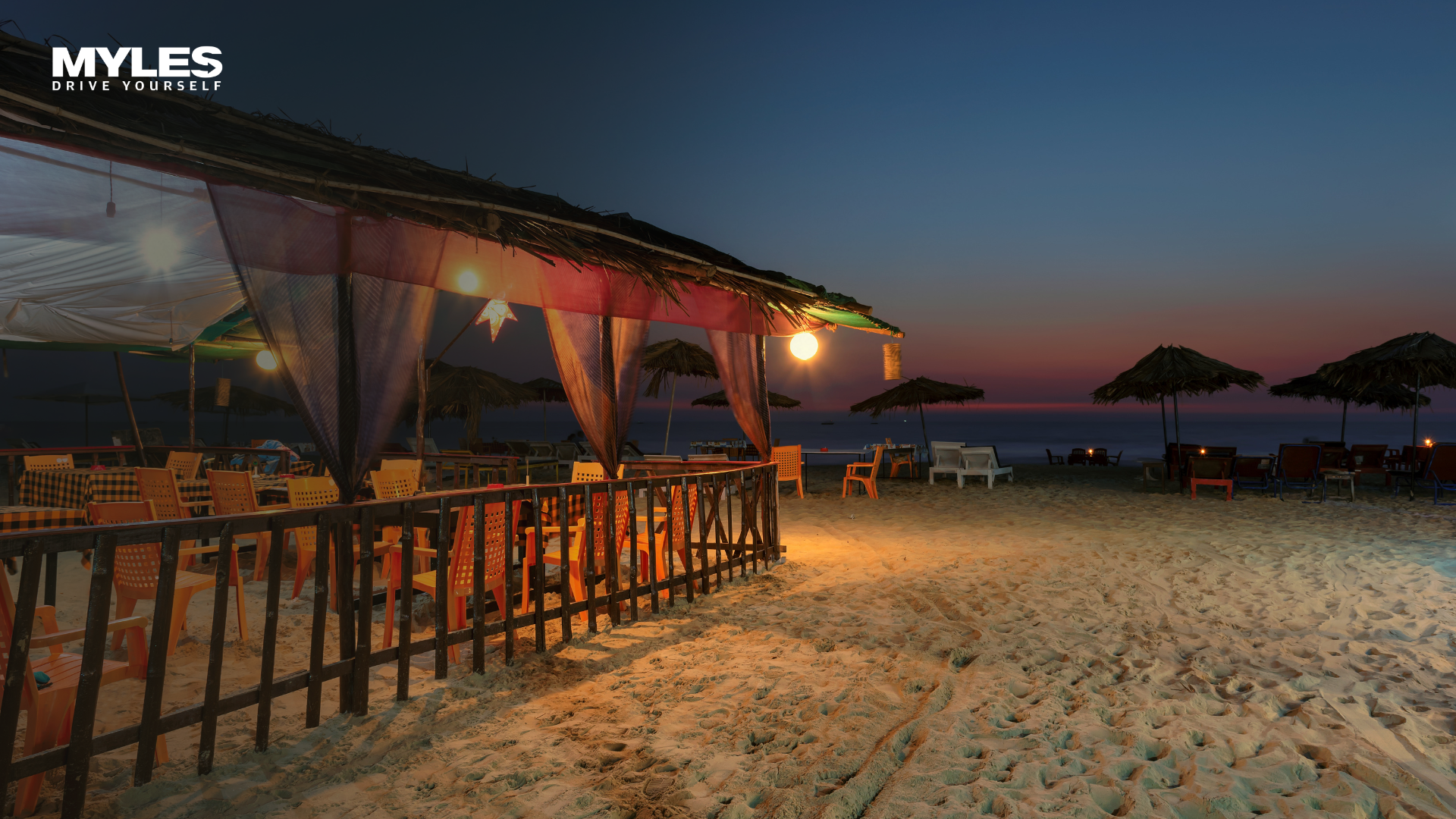 Goa is a paradise for beach bums, no doubt there!! You visit Goa, and the first thing you want to do is to march straight up the glistening blue waters and swim yonder! Of course, the party capital of the country does have a slew of famous beaches that you might have visited already.
However, while it does have fancy and fun beaches with frolicking teens and adults, there are a handful of secret beaches in Goa too that you've probably never heard of. The sparkling turquoise waters look even better when the beaches have fewer people and that thrill you can experience when you're visiting some of the lesser-known beaches in Goa. You would be amazed by the tranquility of these offbeat beaches in Goa. Check them out below!!
Galgibaga Beach
Located in South Goa, by the South of the Talpona river is this quaint little paradise. Recognised as one of the cleanest beaches in Goa, the offbeat beach in Goa witnesses seasonal nesting and hatching of the endangered Olive Ridley turtle. Not only is the hidden beach in Goa blessed with crystal clear water, but it also has pristine and clean sands that make for quite a spectacle. The best time to visit this secret beach in Goa is from November to March.
Arambol Beach
Arambol Beach located far up in the North Goa might be gaining a lot of tourist attention, but it is still considered to be one of the best-hidden beaches of Goa. The little fisherman village of Arambol is mostly populated by foreign tourists but has quite the party vibe to keep you entertained. Thanks to its hippie culture that comes with late-night parties, paragliding, kitesurfing, barbecue at the shacks, flea market and more, it is a beautiful and cultural spot that could keep you on your toes at all times. It is undoubtedly a Bohemian paradise that beckons you if you are a traveler looking for unexplored and offbeat beaches in Goa.
Ashwem Beach
Located in proximity with the Arambol Beach is Ashwem, an isolated nirvana that is also home to the Olive Ridley Turtles. While they come ashore in nesting season to lay their eggs, you wouldn't find them all round the year. What you will find is a clean expanse of sandy beach that overlooks the alluring Arabian Sea. Some of the best perks of Ashwem include the exquisite boutiques and markets that offer some of the finest accessories to shop.
Mobor Beach
While Mobor Beach qualifies as a private beach because of its association with The Leela, there is still some part of the beach that can be accessed by the public. With its impeccable white sands spread across the beach that touches the clean waters of the Arabian Sea, Mobor is perfect for a getaway in Goa. Located in proximity with Cavelossim in South Goa, Mobor Beach's highlights come from the fact that it has several shops that sell exquisite handicrafts. Further, you can also get some of the best food in the shacks installed at the beach along with a plethora of budget stays. You can find beautiful beach resorts in Mobor to add more luxe to your travel plans.
Hollant Beach
Lined with rustic boats and glimmering golden sand, Hollant Beach is the best place to escape to if you want to visit a secret beach in Goa. The mesmerizing views of the alluring sunset teamed with scintillating waters that touch the shore makes for quite an experience. It is located in Bogmalo in South Goa. There is no public transport that would reach you to the beach but your vehicle. Luckily, you can unwind at the beach and even check into one of the beach resorts in Bogmalo or Hollant. It would be worth all the traveling, that is guaranteed!!
Butterfly Beach
Butterfly Beach deserves more fame for being one of the best-kept secrets of Goa. The isolated cove which can be accessed through a small trek in Palolem is easily one of the best offbeat beaches in Goa. You would be thoroughly amazed by the thrilling sights of dolphins, crabs and butterflies that find solace in this part of the village. The powdery white sands of Butterfly Beach interspersed with translucent waters, and unscathed scenery is the ideal hidden beach experience you've been seeking from Goa. Either you can reach here via a boat from Palolem and Agonda Beach, or you can opt to trek through the lush green jungles that take you directly to the beach.
Conclusion
Book a car in Goa with Myles and enjoy a perfectly private Goa vacation, visiting one of the hidden beaches in Goa. Residing peacefully with lush nature and away from all visitor's crowd.
Tags:
Book a Car
,
Car Rental
,
Goa Travel
,
Self Drive car