Happy Republic Day: Subscribe to a Car to Enjoy the Freedom of Vehicle Ownership
---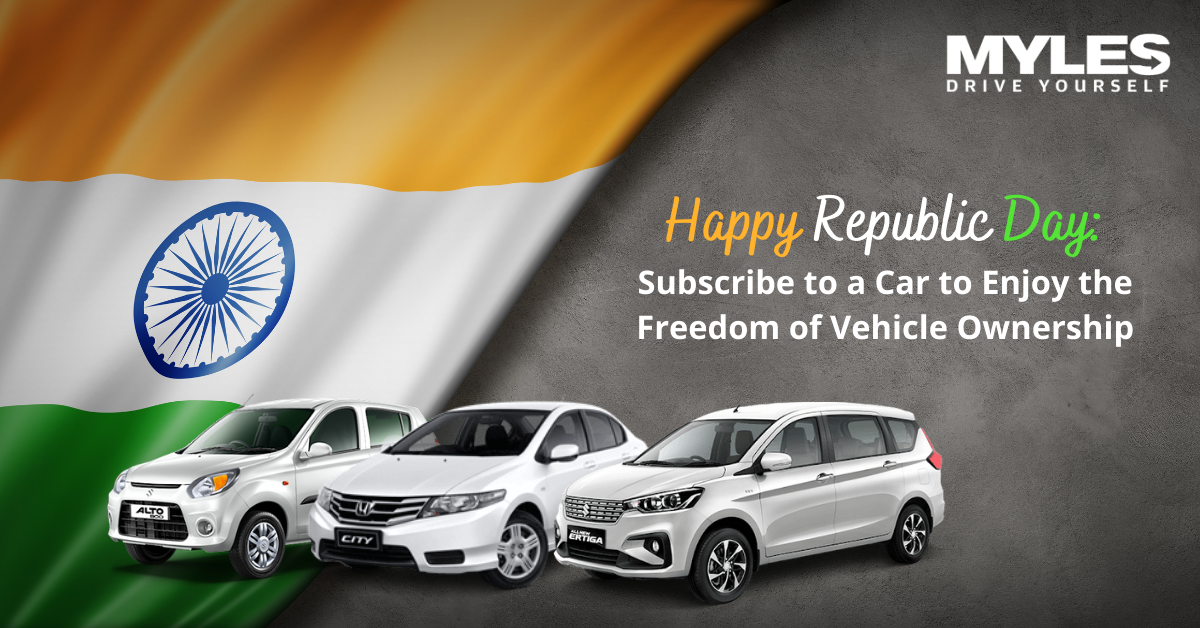 Cars have been a symbol of freedom, but the responsibility it comes with is nowhere close to liberty. Switching to a car buying alternative like a car subscription is better to enjoy advancements of vehicle ownership. Car Subscription is a relatively new concept in India, but the model is gaining popularity that will soon rule the market.
Car Subscription comes with the independence of choosing the tenure, security, zero commitment, and saves you a lot of money. This Republic Day, subscribe to a car to enjoy the freedom of vehicle ownership in many ways.
Learn how it works!
Zero Down Payment and No Bank Loans
The biggest freedom you'll get through a car subscription is that it comes with a zero down payment and no hassle of bank loans and EMIs. With such a car ownership model, you don't have to chunk a huge amount of money required to buy a car. Invest the amount in a better place and get a car subscription on cost-effective monthly fees.
Freedom of Flexible Vehicle Ownership
It is one of the best features the model offers. Car Subscription comes with zero commitment and a flexible ownership program that means you can keep the vehicle for as long as you want. It is perfect for long-term and short stints, starting from 6 months to 60 months. You can anytime exchange, upgrade or return the vehicle.
Inclusivity that saves you a Lot
Myles Zero Car Subscription is an all-inclusive package deal. The monthly fees cover maintenance costs and insurance fees, offer 24/7 roadside assistance, and no hidden or extra charges. All subscribers need to inform about the service requirement, and the agent will pick up the vehicle and dropped back after the maintenance routine.
Enjoy Freedom of Better Living
The world is turning towards sustainable transportation solutions for a better future and healthier lives. In the Indian market, electric vehicles have been introduced, and soon it takes over the automotive industry. Car Subscription offers green mobility that takes you a step ahead towards a clean environment.
Car Subscription is the powerful new age alternative to car ownership. The model offers freedom of everything, and it is the right time to switch to this smart model.
To know more, write: help@mylescars.com or call: +91 – 888 222 2222
Tags:
6 months car subscription
,
Car Subscription
,
Car Subscription in India
,
Freedom of Car Ownership
,
Happy Republic Day
,
Myles Zero
,
mylescars
,
Pandemic
,
rent a car
,
roadtrip
,
travel plan