Self-Drive Travel: India's New Way to Explore and Experience
---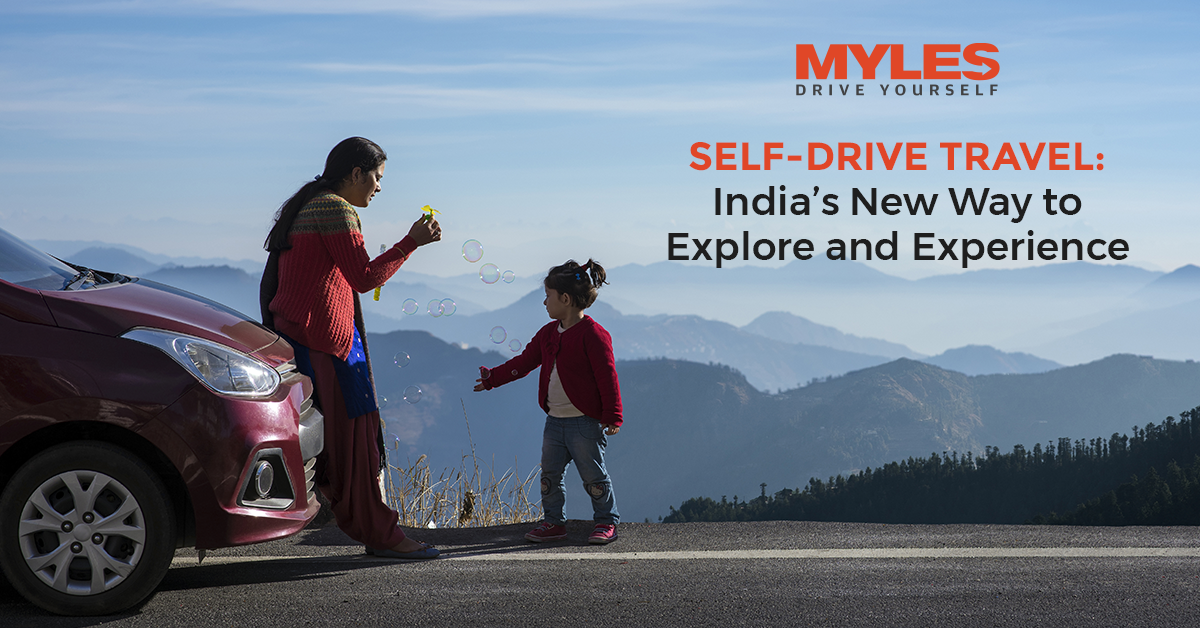 "It's not the destination. It's the Journey."- Ralph Waldo Emerson
Travelling is the essence of life. It is an ideal way to experience things up close, whether nature, people, cultures, or different ethnicities. Travelling is not about going to a certain city or town, staying at a luxe hotel or visiting all the tourist spots. It is about exploring, witnessing and unravelling the place we visit.
One way to do so is by getting on the wheels and drive yourself through the lanes and interiors, halt, and tap to the new way to explore and experience.
Self-drive travel is an ongoing travel trend for the past couple of years. Gone are the days when people use to book train tickets months ago for that perfect summer vacation. Today, they book a self-drive and can go for a holiday whenever they feel.
The new gen relies on self-drive for a weekend getaway or relaxation escapade, adventure trip, or romantic holiday at the beach resort.
Self-Drive is a new way to Explore and Experience.
How?
Greater Freedom  
Many factors lead to the popularity of self-drive vacations in India. The roads are now well connected to most of the hinterland is one. But freedom while travelling top the list. Drive off the road, stop whenever you want, reroute for an elevated experience and more. It is something today's traveler love and can't find while travelling via rail, bus, or air. Moreover, a self-drive car for travelling gives a significant level of personal independence to people with special abilities, children, and seniors.
Travel-Friendly
A more incredible life lesson comes when you explore, and nothing is better than travelling for that everlasting experience. Enters self-drive cars into the picture that gives a new meaning to trips and holidays. With it, you can travel off the road, drive through interiors, halt to enjoy local food at dhabas, opt for a homestay, click pictures at some scenic spot, and much more. Moreover, start and stop your travel whenever you feel. Self-drive car is about no fixed timelines, no spending money on tickets, explore untraveled roads, and no stress of getting late.
Safe and Risk-Free Ride
Self-drive cars are anytime better than cabs or any other road transportation when it comes to travelling and even daily commute. You can anytime take a rest during road trips, avoid driving at night, have complete control of wheels, and more. The pandemic makes self-drive cars even more reliable source are any day better for risk-free travel for both intercity, interstate, outstation, or any other kind of travel. These cars are deep cleansed, thoroughly sanitized, insured, and offer utmost privacy.
Cost-Effective
Travelling or daily commute could impact our pocket in many ways if we don't invest in the right kind of conveyance. Self-drive in today's time seems practice compared to taxi service, cabs, public transportation, or even buying a vehicle. Self-drive, especially for travelling, saves you a lot of money. It not only reduces cost but provides affordable mobility. It saves you on insurance costs, maintenance and offers a roadside assistance facility. Hire a self-drive car in India and go anywhere you want.
Privacy
Privacy is one of the biggest concern today's generation look for while travelling, at home, in a relationship, etc. It is one of the biggest issues one will face while travelling. With a self-drive car by Myles, you choose privacy for yourself and your favorite people. Now you don't have to worry about being watched, judged or your safety. With Myles self-drive car, you'll get utmost privacy that double the fun and gives you zero stress.
How to plan a road trip with Myles car rental?
Hiring a car rental for your road trip is a great idea. It is easy and convenient to book from Myles. You need to go on Myles' website or download the app. Now browse through it, choose the city and car you want. Confirm your booking dates and other needed requirements. You'll get a deeply cleansed and sanitized car on the scheduled date and time. Likewise, you can opt for a car subscription if you desire to have a rental car for a more extended period.
Self-drives and subscription is a practical way of owning a vehicle in today's time. It is safe, reliable, maintenance-free, comes with zero commitment and down payment, has no insurance cost, and is flexible.
Happy Driving!
To book your self-drive car for an upcoming road trip, visit: https://bit.ly/3YFzwHc
Tags:
book self drive cars in mumbai
,
Budget self-drive
,
car rental in delhi
,
experience
,
Myles
,
Myles - Self Drive Car Rental
,
Myles Cars
,
Se;f-drive cars in India
,
Self Drive
,
Travel
,
Travel Diaries
,
Travel India