Women Slay At Driving And Are Tired of Hearing These Things from Men around Them
---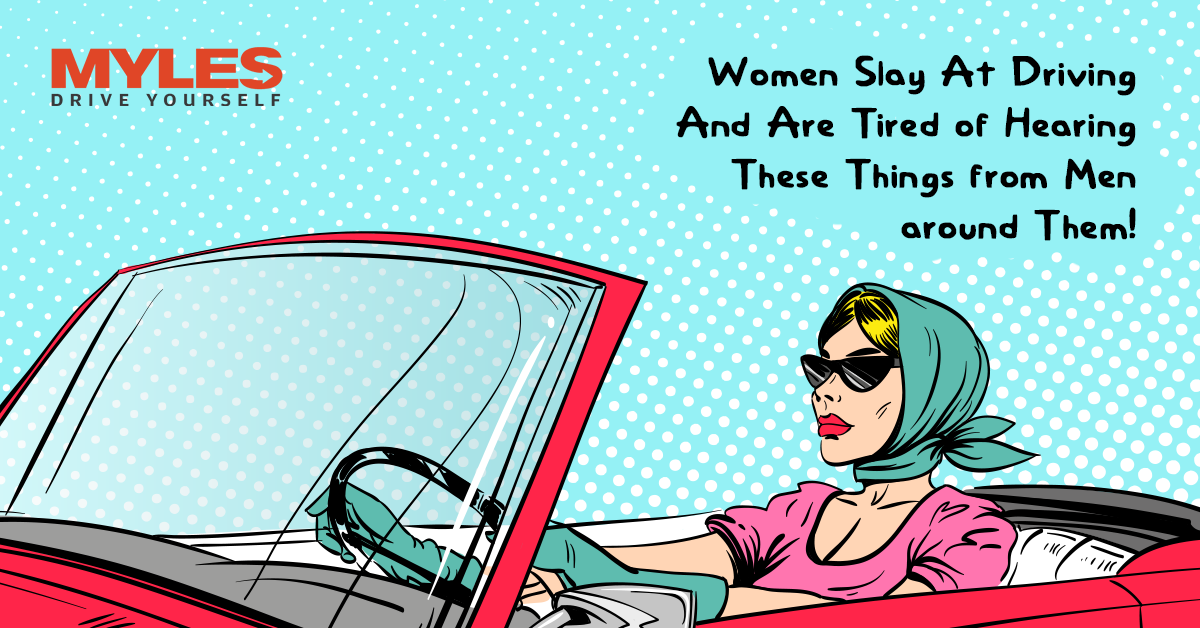 Out of the many stereotypes associated with women today, one that is difficult to fight against is – 'Women Can't Drive'. Because hello, we live in a patriarchal society!
Well despite the fact that today women can drive almost all sorts of vehicles, there are things they still have to hear time and again from men around them, reminding them always that they don't know how to drive. The funniest and saddest part is that these men are sometimes their own male family members.
Here is a list of few things women drivers are tired of hearing and eagerly want men to stop:
1. Pakka ladki chala rahi hogi gaadi
2. Beta tumse na hopayega
3. Gaadi chalana mardon ka kaam hota hai
4. Lady driver hai? Zinda pohachadegi na
5. Pakka thokegi gaadi
6. Tu parallel parking karegi….normal toh theek se karle pehele
7. Slow kar slow kar bus aa rahi hai
8. Lady Driver….hmmmm… kaafi independent ho
 It's high time that society accepts that WOMEN CAN DRIVE WELL. Instead of always finding faults in their driving skills, try supporting them for a change
This women's day gift your lady wheels to drive #empowerwomen – visit Mylescars.com
Happy Women's Day!