Hurry Up! Block Your Dates for These Upcoming Events in 2019 (Don't Miss The Last One) 
---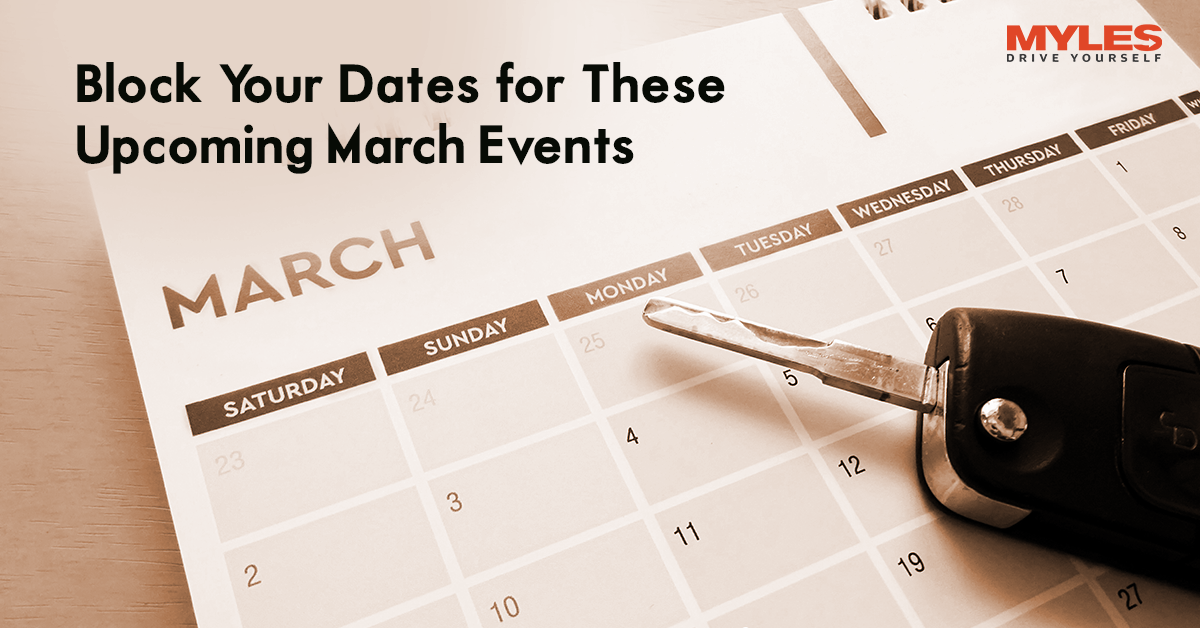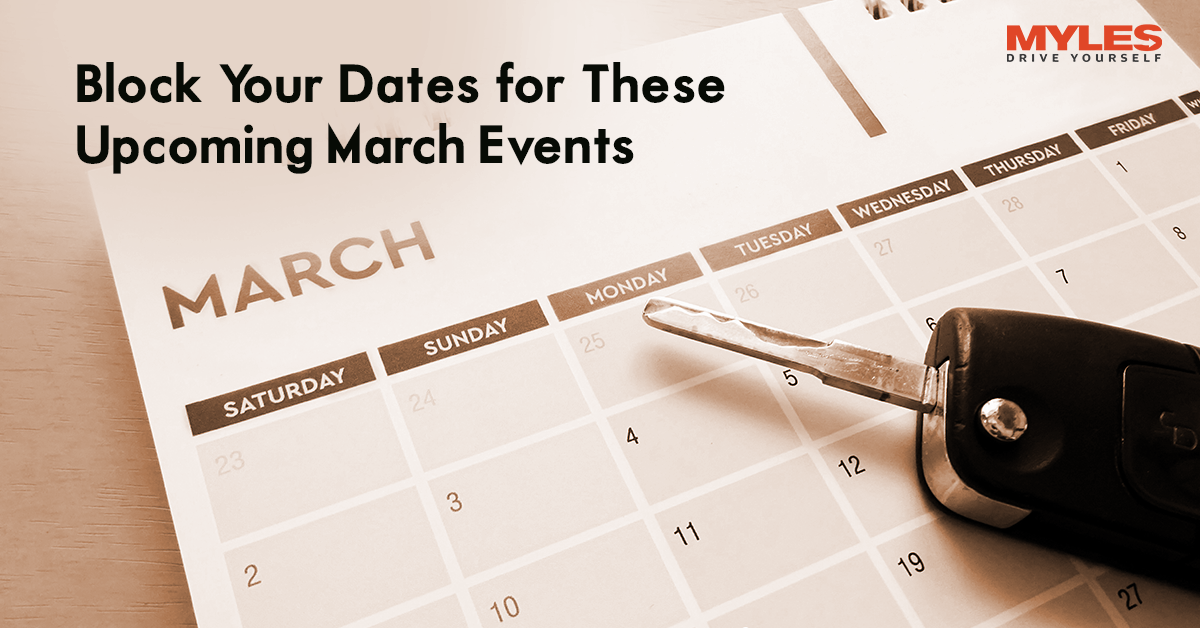 Looking for some exciting experiences? Check out these upcoming March events 2019 we have shortlisted for you.
Jaipur Elephant Festival
Where: Jaipur, Rajasthan
When: March 21, 2019
The Elephant Festival is an annual event held every year in the pink city, Jaipur. For this festival, elephants are groomed and clothed in colorful and embroidered rugs. The festival begins with an enthralling procession of the elephants, followed by events like elephant polo, race, etc. The tug of war between an elephant & 19 women and men is a special thing to look forward to at this grand festival. Apart from this, there are live performances by dancers and musicians too.
Rishikesh International Film Festival
Where: Shatrughan Ghat (March 11 & 17) & Ganga Resort (March 12-16), Rishikesh
When: 11 Mar 2019 – 17 Mar 2019
Rishikesh is hosting the International Film Festival this march. Both, local communities and international artists will be coming together during this festival to feature their shows for a whole week. The festival will include film screenings, art exhibitions, music and dance, cultural arts, and talks and discussion panels.
Dilli Durbar: Indian Classical Music Fest
Where: Indira Gandhi National Centre For Arts, Delhi
When: 16 Mar 2019 – 17 Mar 2019
Dilli Durbar is an Indian classical music fest, happening on March 16 and 17 at the Indira Gandhi National Centre for the Arts. The music fest is a must visit for classical music lovers, poetry followers, and ghazal lovers. The event will host live performances by Ustad Rashid Khan, Ustad Shahid Parvez, Pandit Birju Maharaj, and many others. Music maestros – Kailash Kher, Javed Ali and Piyush Mishra – will also be present at the event. What's more, you'll be served authentic Purani Dilli ka khaana at the Indian Classical Music Fest, since no music festival is complete without food.
Neha Kakkar Is Performing In Hyderabad
 
Where: Gachibowli Stadium, Gachibowli, Hyderabad
When: 16 Mar 2019
Bollywood's music pop sensation Neha Kakkar is performing live in Hyderabad at the Gachibowli stadium. Her recent hit Mile Ho Tum is on top charts and has crossed over 688 million views on Youtube. Some of her popular songs are Cheez Badi Hai Mast, Main Tera Boyfriend, Dilbar and many more. So, get your Bollywood swag on and get ready to do some a dhinchak Bollywood night.
Shigmotsav 
Where: Goa
When: March 21, 2019
Shigmotsav, one of the most popular festivals of Goa, signifies the change of seasons. The festival includes dances, amazing music, and well-lit colorful float parades. Often times it is known as the festival of colors or spring festival. It is celebrated with a lot of fanfare and fervor and spans fourteen days.
Drink Beers & Eat Out of Trucks at Good Vibes Festival
Where: Koregaon Park, Mundhwa, Pune
When: 9 Mar 2019 – 10 Mar 2019
A weekend including crisp craft beers, food trucks, a kickass lineup of live music and food stalls serving incredible scrumptious food – Sounds exciting, right! The Good Vibes festival is Pune's premier food truck & craft beer festival that you can definitely not miss.
Holi Moo Festival 
Where – Hankar Lawns, Asiad Tower, Asiad Village, New Delhi
When – 21 Mar 2019
Amigos, the 13th edition of Holi MOO! Festival is here. Get ready to hear more than 100 artists, meet people from all over the world and get colored in the celebrations of this historic festival.
If you need a self-drive to any of the above-mentioned destinations visit Mylescars
Tags:
book car rental
,
car rental delhi
,
car rental hyderabad
,
car rental jaipur
,
car rental pune
,
car rentals
,
Dilli Durbar: Indian Classical Music Fest
,
Holi Moo Festival
,
Jaipur Elephant Festival
,
Neha Kakkar Is Performing In Hyderabad
,
Rishikesh International Film Festival
,
self drive car rental
,
Shigmotsav
,
upcoming march events