Women's Day Special: Inspiring Stories of Women who are changing the Travel Game
---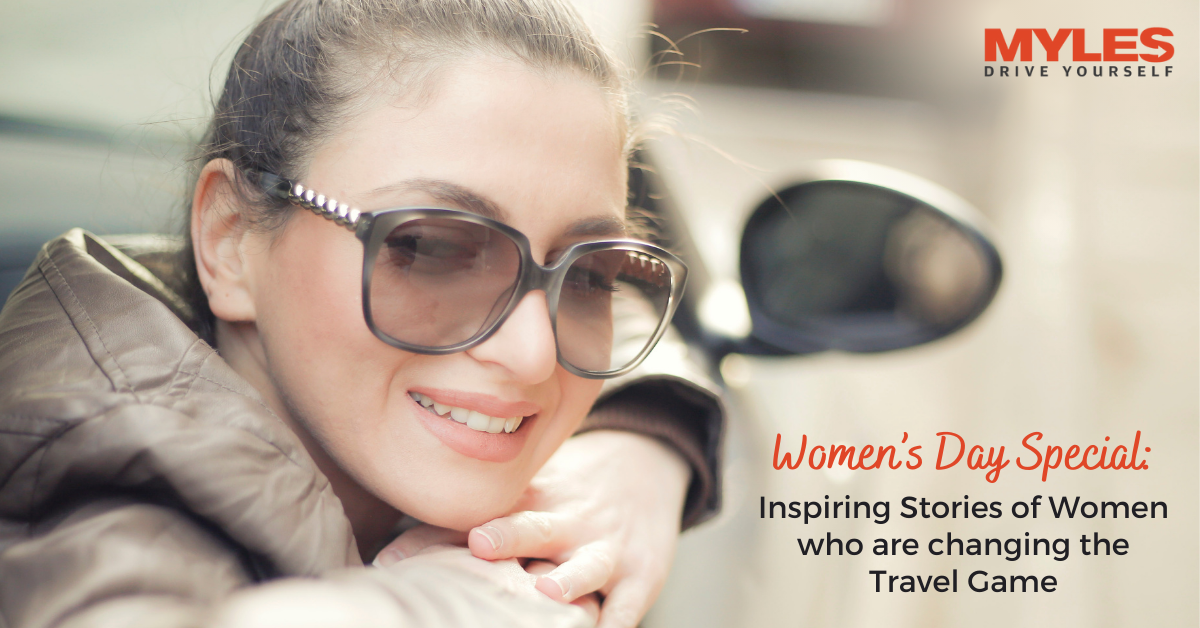 "Certainly, TRAVEL is more than seeing of sights; it is a change that goes on, deep and permanent, in the ideas of living."- Mary Ritter Beard
As International Women's Day month begins worldwide, we celebrate the women of our society and their contributions everywhere. We are in an era where the world is changing rapidly every day, and this is the world of women.
Women are creating a life for themselves; they are no longer wish to stay behind in any way or any field while managing everything perfectly. As they step out from their comfort, we celebrate women in today's Travelling or Travel Industry.
Women who are changing the Travel Game….
Women are up for experiments and are ready to explore the world. If we talk about women travelling and is in the travel business, the graph has raised in last one decade. According to a report, it is estimated about 33% of all travel companies are owned by women and about 70% of employees in the travel business. And there is a large percentage of women who are travelling solo every year.
Celebrating Women who are Inspiring….
Indrani Dahl
Indrani Dahl is a woman on a mission to travel solo across India on her bike. Dahl worked as an F&B operator aboard a cruise ship before the pandemic. She desires to explore India, and her journey begins riding through every state. Indrani is on a Globe Mission and has evolved her wanderlust mission to empower women to follow their beliefs.
TravlOnCards by Monika, Shikha and Nidhi
Monika started TravlOnCrads in 2015 with solo trips across India, and later she was joined by another two passionate travellers, Shikha and Nidhi. They created an incredible travelling experience for their clients over these years, predominantly female solo travellers. They made a safe space for women travellers based on their experiences and started TravlOnCrads- A Women Travel Club. They are different because they offer to learn about local art and culture and luxury trips, adventure trips, backpacker trips, and women entrepreneur trips on a single platform.
Sakshi Vij, Founder and Managing Director Myles Automotive Technologies
One of the leading Entrepreneurs in the country, Sakshi Vij, is the founder of Myles Automotive Technologies. Sakshi started her career in 2007 with her father's company, Carzonrent, as a part of the marketing team, and in 2013 she launched Myles. The company is a bi-product of Sakshi's passion and vision to develop an alternative ecosystem to car ownership to find an effective solution to the growing congestion problems in urban cities. Today, Sakshi has been investing and building opportunities in the sector.
Anjali Anand Singh, Chairperson Anand Automotive Systems
Anjali Anand Singh took over her family business as a chairperson in 2011, succeeding her father. She was always familiar with her family business, and despite being an overtly make bastion, her confidence and passion made her make big in the industry and fulfilling her dreams. In her leadership, Anjali brings a lot of policies in the making for women working for her, like easy commute for women, a hotline for complaints, favourable shift timings, suitable accommodation, and more. She tried to build an ecosystem that facilitates her purpose.
Shobhana Ramachandran, Managing Director TVS Srichaakra
We all know the TVS Group, and the third generation is now managing the family exigencies. Shobhana Ramachandran stepped on the duties of Managing Director in 1986, and she is the granddaughter of TV Sudharam Iyengar, the founder of TVS Group. During an interview with economic times, Shobhana said that she always wanted to work in the automotive industry.
Women are making big in the travelling and automotive industry and other fields. The hardships of years and finally turning in their favour and helping them excel in life. Not only on Women's Day but the success and achievements of our women should also be celebrated and supported throughout the year and every day.
Happy Womanhood!
Tags:
Solo Female Travellers
,
Women Entrepreneurs
,
Women in Automotive Industry
,
Women in Business
,
Women's day
,
Women's Day Week