Self Drive - Car Rental in Visakhapatnam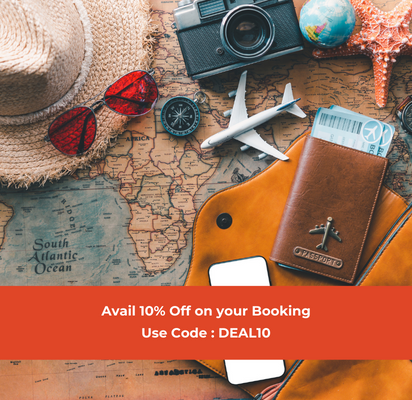 Visakhapatnam is one of the lesser explored places of India. You will be amazed at how much this city has to offer for the tourists and travelers. From a beautiful view of the sea to some splendidly formed temples, Visakhapatnam is home to several holiday delights. Vizag is not just a tourist destination, but also a huge industrial city in its own right. There are many ecstatic beaches in and around Vizag. The more famous one is the Rishikonda beach which is at a distance of 11km from the city. The one which is based in the city is known as Ramakrishna beach. While choosing a place to stay, people are thus divided between staying close to Rishikonda or R. K. beach. A short distance away from R. K. beach is a local favorite Kailasagiri. It features huge statues of the Hindu gods; Shiva and Parvati on a hilltop. The white statues are really big, and very impressive. Close to R. K. beach, another tourist attraction is the Submarine Museum. Vizag is a coastal town in stature and also a base of the Indian Navy. There are thus many small and large naval memorabilia, scattered throughout the city. For an extraordinary experience, self-drive towards the places inside and around this beautiful city.
And this is exactly where your favourite self-drive partner, Myles plays its role. We make you talk to the roads you love, in the vehicles you like. We are the first ones in the business and now with more than 38+ car models and with our fleet spread over in 21 Cities, we are there to facilitate the self-drive concept on rent by the hour, day, week, or monthly basis. So whenever you find your heart yearning for travel, Myles will always be near with 250+ pick-up locations.
Moreover, Myles has come up with the Smart Km packages for a smarter self-drive. Visakhapatnam has not only been blessed with a lot to see within, but also a lot more to see around! You can self-drive to Vizianagaram by simply using the 120km/day Smart Km package. You can also self-drive by using the 240km/ day Smart Km package; towards Gopalpur, Jagdalpur and many more places that will be ready to welcome you with the most beautiful nature as well as resorts, attractions, landmarks, historical sites and of course the friendly villages with friendly people around.
To book a car, all you need to do is browse a range and select the vehicle you like. If you have any confusion or queries, you can contact us on 888 222 2222 and our professionals will happily assist you with your booking!